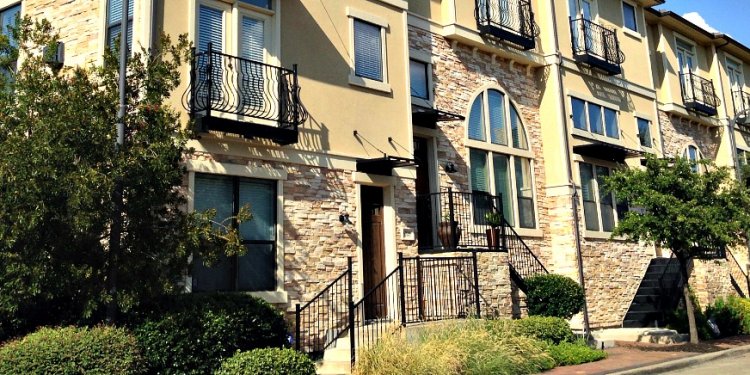 Condos for sale in Plano TX
In the early 1840s, several settlers came to an area north of Dallas. Several nearby facilities including a saw mill, gristmill, and a store lured more folks to this remote area, just north of town. Soon, mail service was established and after rejecting several names for the budding town (including naming it in honor of then-President Millard Fillmore), the locals suggested the name Plano, which they incorrectly believed to be the Spanish word for "plain, " a reference to the terrain of the area. The name was accepted by the Post Office and Plano was born.
Major urban growth began in the 1970s with large office complexes and housing developments being constructed in the late 20th century. It didn't take this "plain-ole" town to become a booming financial and commercial center claiming headquarters addresses to numerous major corporations such as, Cadbury Schweppes, Ericsson, Electronic Data Systems, Frito Lay, and JCPenney. Today, Plano remains one of the fastest-growing U.S. cities and is the 9th largest in the state of Texas.
The city has its share of notable residents. Troy Aikman, former quarterback for the Dallas Cowboys; Lance Armstrong, seven-time Tour de France winner; Steve Harvey, comedian and radio show host; and H. Ross Perot, businessman and two-time presidential candidate, all hail from Plano.
New home development is prevalent throughout Plano with many neighborhoods touting one- and two-story brick homes and manicured lawns; backyard pools are also commonplace. Additionally, you'll find million dollar mansions in the mix. Condos and Townhomes are sprinkled throughout the city as well. Quite simply, there's something for every price range here.
The Plano Independent School district serves the majority of the city, but small portions of Plano are served by the Lewisville Independent School District and the Frisco Independent School District. Plano is also home for two campuses of the Collin County Community College District.
Outdoor enthusiasts can find a lot to do with a parks and recreation system that includes playgrounds, bicycling trails, and nature preserves. The City of Plano offers numerous venues and attractions for keeping fit, family time, and fun.
Transportation in and out of the area is a snap with the addition of the Dallas Area Rapid Transit's light rail. The "Red Line" has opened stations in downtown Plano and at Parker Road making it easy to commute to downtown Dallas or other neighboring communities. Plano is also directly served by several major freeways including I-75 (Central Expressway), the Dallas North Tollway, the President George Bush Turnpike, and SH 121. Additionally, State Highway 289 (Preston Road) is a major thoroughfare that runs through the city.
See also:
Share this article
Related Posts