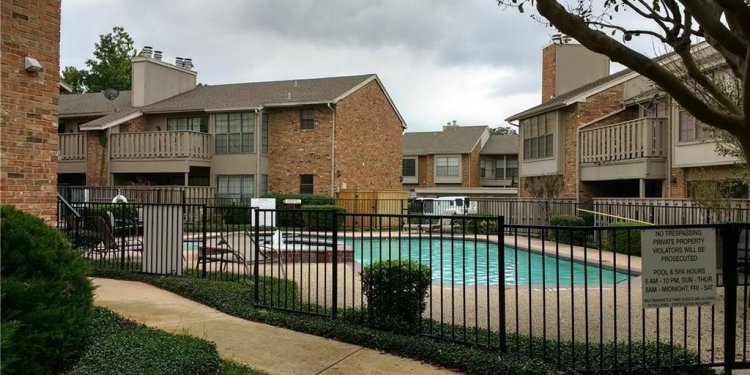 Condos for sale in Arlington Texas
Lake Arlington is a large lake in the Southwest quadrant of Arlington Texas. There are homes that border both the wide body of the lake and the canals as well. The neighborhoods are generally small in nature. The price points for these homes car run between 300, 000 up to 2, 000, 000. The inventory for these homes is not large in any given moment in time so these homes will come and go quickly. Lake Arlington is more of a fishing lake and a jet ski lake. The views are awesome and private for the homeowners.
Arlington Texas Waterfront Homes for Sale
Arlington Texas Waterfront Property for Sale by Price Range
Arlington does have many private lakes and streams within certain communities. There are plenty of options to choose from throughout the year. The majority of these homes will be on heavily wooded home sites. The price ranges for these homes will be between $200, 000 all the way up to $1, 500, 000.
Lake Arlington Information for Potential Homeowners
Located between Dallas and Fort Worth, Lake Arlington does double duty for the citizens of the metro-plex. Originally planned for flood control and water supply, Lake Arlington quickly became a favored local fishing and boating destination. Several small gated communities offer high-end living with views over its nearly 2000-acre surface. In this arid climate with few natural lakes, Lake Arlington serves as a welcome water feature and producer of cooling breezes. The storage reservoir serves to prevent flooding during heavy rains, and joins other reservoirs in the Trinity River basin in assuring a reliable water supply to residents.
Although west of the City of Arlington, the area is decidedly urban/suburban. Several communities utilize the waters from Lake Arlington on a regular basis. The City of Arlington owns the lake, but shares water resource responsibilities with the Tarrant Regional Water District. Most of the mundane activities surrounding the utilization of this precious water are hardly noticed by the many who come to the three small parks along its shores to fish, boat, jet-ski, water ski, sail and enjoy a shaded picnic complete with lake breeze. The three parks - Richard Simpson Park, Bowman Springs Park and Eugene McCray Park - offer boat ramps, picnic areas, courtesy docks, restrooms and handicap access. One of the parks offers a rental pavilion with lighting that can seat up to 60 people. Swimming is not permitted in the lake. A yacht club on the eastern shore has offered sailing fun to members for nearly as long as Lake Arlington has held water. A small lake access fee is charged.
The newly-designated Lake Arlington Paddling Trail was specifically created to attract visitors with canoes and kayaks. Eleven miles of the 20-mile shoreline are included in the trail among the three municipal parks. Although the lakefront is privately owned, the City of Arlington retains an easement up to the flood-stage waterline, so there are no homes very close to the water in most areas. Much of the shoreline is left natural, with grasses and shrubs providing shelter to a variety of wildlife. Fishermen enjoy attempting to catch white crappie, white bass, channel catfish, flathead catfish and Florida largemouth bass. The Florida strain of bass has been stocked in the past by the Texas Parks and Wildlife Department; although not as prolific here as in some Texas reservoirs, the bass are always a challenge that anglers are eager to attempt. There are no camping facilities at Lake Arlington, but Cedar Hill State Park at nearby Joe Pool Reservoir is less than 20 miles east and offers both camping and swimming facilities.
Lake Arlington is ideal for a day's outing for those visiting the Dallas-Fort Worth area with its many entertainment attractions. Some of the nearby points of interest to sports fans include the Dallas Cowboys' AT&T Stadium and the Texas Rangers' home, Globe Life Park with its Legends of The Game Museum.
Many of the lodgings choices available are near such child-friendly amusements as the Six-Flags amusement park with its exciting water park, a Ripley's Believe-It-Or-Not museum and a wax museum. Adults will enjoy the Metropolitan Classical Ballet, Symphony Arlington, newly-renovated Arlington Music Hall, and exhibits at the Arlington Museum of Art, along with a wide variety of nightlife and dining choices. All ages will enjoy the hands-on science exhibits at American Airlines' C.R. Smith Museum. The annual Fort Worth Stock Show and Rodeo draws fans from around the world in mid-winter, while the Mesquite Pro Rodeo east of Dallas sponsors major events year-round.
If it's shopping that catches the family's eye, the entire area surrounding Lake Arlington is filled with exciting and interesting mall complexes, often featuring special events and displays. Arlington offers a number of local parks and festivals throughout the year. And for golf lovers, there is an excellent 18-hole course just north of Lake Arlington. With such nearby amenities, it is no wonder that housing developments at Lake Arlington are an excellent value.
Lake Arlington was created in 1957 after a nearly 10-year drought convinced area leaders that a reliable supply of water was a worthy investment. The reservoir encompassed a former small private reservoir. Although there were naysayers who claimed the newly-created reservoir would never fill, a 100-year rain deluge filled the lake completely within 30 days-and also prevented massive flooding. The lake also provides cooling water for a nearby fossil fuel generating plant. The resulting warm water provides an attractive location for fish during cooler weather, and fishermen often head for the outlets to try their luck. Water for the several municipalities that utilize it is distributed by the Tarrant Regional Water District. Regional water needs control how much water is withdrawn, and lake levels vary accordingly.
The area surrounding Lake Arlington offers all types of accommodations, including large chain hotels, smaller motel and guest cottages, bed & breakfasts, and ranch stays not far outside of the city. No trip to the Dallas-Ft. Worth area is complete without a day on the water. And no place is more convenient than Lake Arlington.
Share this article
Related Posts