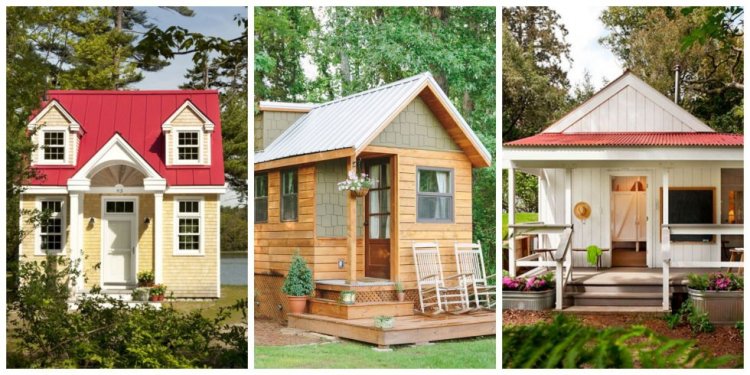 Cute Homes
Miles Pelky of Crown Pacific Homes could become a rich man fast, if he collected a dollar every time heard the word "cute" from people touring the tiny houses on display at the San Diego County Fair.
" 'It's so cute!' — that's the first thing they say, " he told a reporter this week while greeting visitors inside one of his company's homes.
And, in fact, within the next five minutes he would hear the word at least four more times as groups of families walked through the 399-square-foot, one-bedroom, one-bath home. Kids loved the sleeping loft area above the bathroom and kept scrambling up the ladder to look inside, while their parents peppered Pelky with questions.
The adults wanted to know how much the place cost, how big it was and whether all the appliances on display came with the home. It costs $63, 145; it's 399 square feet; and it comes with everything, even the TV and the queen-sized bed in the master bedroom below the loft area, he repeatedly said.
Pelky wasn't surprised by the steady stream of curiousity-seekers, saying it's the result of a popular tiny-home TV show called "Tiny House Nation." In the television show, which began airing in 2014, hosts John Weisbarth and Zack Griffin tour the country filming little homes and the people who live in them. Some members of the longstanding tiny home movement have criticized the show's hyped-up, "reality-style" feel, but people who live in traditional-sized homes have found it a fascinating peek into another world where people do more with less.
"That's why a lot of them are here, " Pelky said as people continued to pour through his front door. "They've seen it on TV, but they've never touched and felt one."
They definitely touched this little home. People opened cupboards, sat in the chairs, bounced on the bed and stuck their heads in shower stall to see how they would fit inside.
Share this article
Related Posts