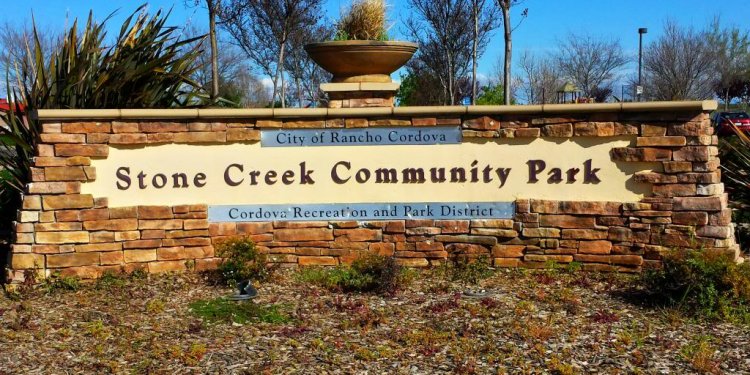 Stone Creek Homes
Life can often seem random to us, but sometimes the chance occurrences are the ones that stick – as is the case with Stone Creek Custom Homes' two founders, Jason Gale and Jesse Pigott. We thought you might like to learn a little bit more about these two gentlemen, as they're not the kind of guys that talk much about themselves. They're usually far more interested in their clients, the work they're doing, and of course, their families. They first met over a decade ago during the time when Jason was selling land, and Jesse bought a lot from him out in Timberwood Park. Both born and raised in San Antonio – Jason went to Castle Hills First Baptist High School while Jesse attended Clark High School. They also shared (and still do!) a mutual appreciation for hunting and fishing.
Jason: I was building my house with another friend of mine, and it wasn't going as well as I thought it could have. At the same time, Jesse was building his own home with another of friend of his. I had a lot of timberwood so I approached him about building a spec house, which we sold before we were even done framing.
Jesse: It happened by chance, but one project led to another and it snowballed. That's basically how this whole thing got going. Jesse originally worked in sales in a completely different industry, but had aspirations of owning his own company.
Jesse: We love making someone else's dreams a reality. Seeing something start from a scratch pad design and evolve into something you're living in is pretty cool. As for home life, Jesse and Jason are very family-oriented and even their families spend time together, usually enjoying the outdoors. Jason used to have a single-engine plane, but sold it when the family grew bigger than what the plane could accommodate. With a lovely wife, two boys and a girl, they now spend most of their free time camping, hunting and fishing – lately offshore fishing for swordfish at Port Mansfield or Freeport. A few weeks ago, they caught 11 swordfish, including one that weighed in at 400 lbs, but most of them were released back into the ocean. Jason's family also run two fireworks stands around the Fourth of July and New Year's Eve.
Jason: It's more of a hobby. My daughter loves it. She takes charge, helps with inventory, pricing. It's a great way for her to learn how to run a business for herself. She basically does it all, and I'm just there to help. Jesse, who remarried a year ago, now has a family of five kids. He and his wife are getting ready to head back to New Orleans to celebrate their one-year anniversary.
Jesse: We go there to eat, drink and listen to good music. It's one of our favorite spots. If you want to get to know these guys even better, give them a call at 210-494-5400, and get started building your dream home.
You may have spoken with her on the phone or even seen her in person, but oftentimes Darla Strawther, the Office Manager for Stone Creek Custom Homes, is working behind the scenes making sure everything stays on track. Among a million other things, Darla is responsible for the accounting, ordering and coordinating with clients.
Darla: I'm pretty much a jack of all trades. I do a little bit of everything except go to the house and physically build it. Darla jokes that the biggest challenge of her job is keeping up with six men, i.e. Jason, Jesse, Brad, Blake, Jimmy and Bill, but regardless of any challenges she finds her job extremely rewarding.
Darla: I work with wonderful people – our customers and the people here, our own staff – it's a good group. Those who have worked with Stone Creek before know that the relationships we build are of the utmost importance. In fact, our relationship with Darla started back in 2008 when we built her new home at Waggener Ranch. She began working for us part-time in 2009, and then full-time in 2010.
Darla: It's all about the relationships here – it truly is! The majority of the time we have had wonderful relationships with our customers. All of us go to the same eye doctor [for example] because we built their home. We keep in contact with several of our customers. When it comes to her own family, Darla has been married to her husband for over 28 years, and they now have two grown children.
Darla: We all do CrossFit together, and we like to travel. My husband was in the U.S. Air Force for 26 years, and we lived in Germany for six, so we have traveled a lot. Last year we went to Rome, and our next trip is to Ann Arbor. When asked if she goes on in any of the hunting and fishing trips that the guys like to go on, Darla explained that although they'd certainly welcome her, it's not exactly her cup of tea.
Darla: I'm not going six miles into the ocean – no way could you get me to do that! They always bring me back some fish or deer meat. It's really nice that they do that. I don't always know where they are or what they're doing, but they're always there for you, and that's what's great about it. To talk to Darla live, give us a call at 210-494-5400. She'll make sure your next custom home project runs smoothly!
When it comes to building a beautiful brand new home for their clients, Stone Creek Custom Homes relies heavily on Building Superintendent, Blake Libert. Blake not only oversees each and every project on a daily basis, responsible for quality control and accurate design application, but he works closely with clients, who make site visits during constructions.
Blake: Every day I get to talk to almost every customer we have. We like them to know that we're always available. Blake, who was born and raised in San Antonio and has worked with the SCCH team since before he'd even graduated school.
Blake: Way back in my younger years, I used to be an electrician, and I worked on all of Stone Creek's houses back in 2003. I've known Jesse most of my life because he was friends with my cousin – so that's how I got involved with them. Blake went off to college at UTSA to obtain a degree in business, but his employer at that time couldn't work with his schedule. That's when Jesse hired him on as, essentially, a superintendent-in-training. He would oversee job sites, make sure they were organized and relay information back to owners, Jesse and Jason. If you've read our previous blogs you may not be surprised to find out that when Blake's not on a job site, you'll most likely find him hunting, fishing or golfing.
Share this article
Related Posts