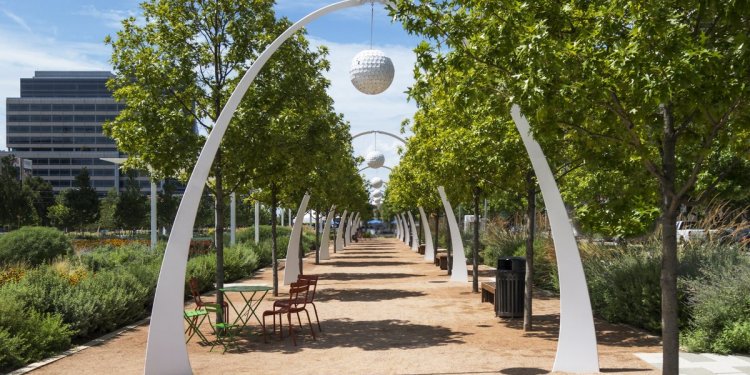 Dallas beautiful places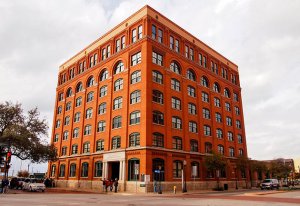 1 The Sixth Floor Museum at Dealey Plaza
The Sixth Floor Museum at Dealey Plaza
The presumed murderer of President John F. Kennedy, Lee Harvey Oswald, is believed to have fired the fatal shots from the sixth floor of the Texas School Book Depository at the intersection of Houston and Elm Streets. Forever etched in infamy, this tall brick building is now home to the Sixth Floor Museum, a fascinating attraction devoted to Kennedy's life, work, and tragic death. Permanent exhibits feature detailed accounts of his 1960 presidential campaign, along with his legacy and influence through historical footage, photos, and artifacts. Of related interest is the John Fitzgerald Kennedy Memorial, a massive monument dedicated to the memory of the president that was built in 1970. Another president-related attraction is the George W. Bush Presidential Library and Museum. Opened in 2013 on the campus of Southern Methodist University, the museum offers visitors the chance to learn about the Bush family as well as his time as president through interactive galleries.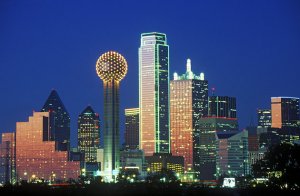 Other highlights include a replica of the Oval Office as well as an adjoining 15-acre park with its native flora and fauna.
Address: 411 Elm Street, Dallas
2 Reunion Tower
While not the tallest building in Dallas, the Reunion Tower is undoubtedly the most distinguished and most recognizable. Completed in 1978 and appearing as a geodesic ball perched atop five cylindrical concrete poles, its 560-foot length is spectacularly lit up at night, emphasizing its unique outline.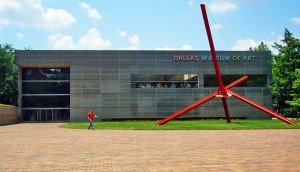 After renovations in 2011, the Reunion Tower now boasts a revolving restaurant with 360-degree views over Dallas, and the GeO-Deck observation level, home to an informative interactive display providing details about the building and notable landmarks.
Address: 300 Reunion Blvd E, Dallas
3 Dallas Museum of Art
The Dallas Museum of Art has been a long-standing institution in the city since it opened in 1903. All told, the museum has a collection of more than 24, 000 works from the Americas and around the globe, including everything from ancient artifacts to contemporary art. Highlights are its collection of ancient Mediterranean art from Egyptian, Greek, and Roman times; European art from the 16th to 19th centuries, including pieces by Claude Monet; contemporary artists including Jackson Pollock; and a collection of more than 50, 000 art-related volumes in its library.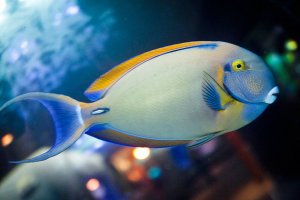 Another art exhibit worth catching is the Wendy and Emery Reves Collection, housed in a re-creation of the Reves Villa and including Impressionist paintings, antique carpets, Chinese porcelain, and early Renaissance and 17th-century European furniture.
Address: 1717 N Harwood Street, Dallas
4 Dallas World Aquarium
Conveniently located within walking distance of the city's historic downtown core, Dallas World Aquarium is a fun and educational excursion for young and old alike. Housed in some 87, 000 gallons of saltwater are a vast array of sea life including bonnet head sharks, stingrays, jellyfish, sea turtles, giant groupers, and rare leafy seadragons, all living in natural reef settings. A fun highlight is the Orinoco Rainforest exhibit, complete with numerous free-flying birds such as toucans, along with tree sloths and aquatic species such as Orinoco crocodiles and poison dart frogs. Hot Tip: Check the feeding schedule before arrival for a chance to see the animals at their most animated, as well as for details of upcoming talks and lectures.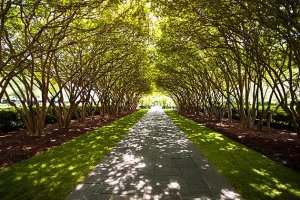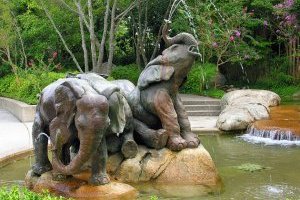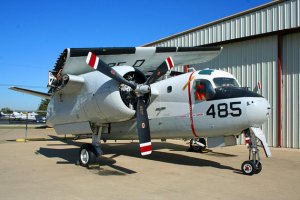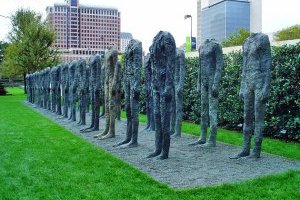 See also:
Share this article
Related Posts