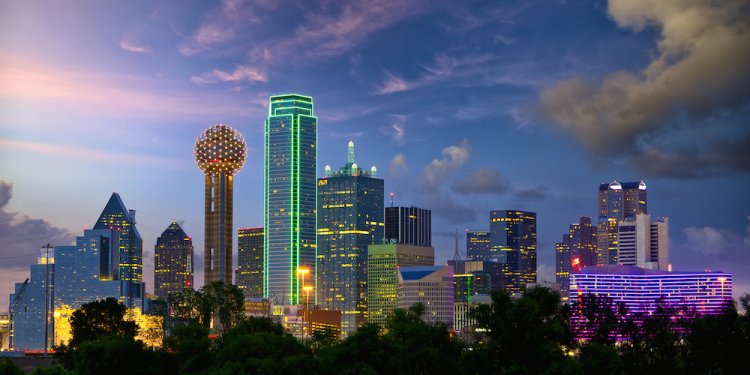 Texas Dallas Fort Worth
Dallas and Fort Worth, separated by 30 mi of suburbs, aren't exactly twin cities—they're more like cousins who squabble more than they get along. Their roots are different, yet intertwined. Dallas has almost always been a center of trade, built on the ideals of capitalism and progress—and great leaps of faith. Fort Worth's prosperity was established when the town became a stop on the Chisholm Trail, and continued when the city became a major railhead. The cattle that were herded through town more than a century ago still define the city, and its nickname, "Cowtown, " persists.
In Dallas, image is almost everything. There's a struggle between preservationists and those who prefer to embrace progress—even at the expense of bulldozing pieces of the past. It's hard to imagine the flashy, glitzy Victory Park—Dallas's newest entertainment district—fitting in anywhere in Fort Worth. The city and its people desperately want to be on the cusp of trends rather than following the masses, and they often take themselves very seriously. But Dallas has the results to back up its persona—the city is filled with homegrown success stories, booming businesses, and, increasingly, an evolving emphasis on the arts.
Fort Worth doesn't exactly shun development, but its growth has been slower. The city and its people are more deliberate, mindful of the western legacy forever shaping their identity. That's not to say this is a town of simple country folk—Fort Worth's Cultural District houses world-class art, showcased in architecturally significant buildings.
Share this article
Related Posts