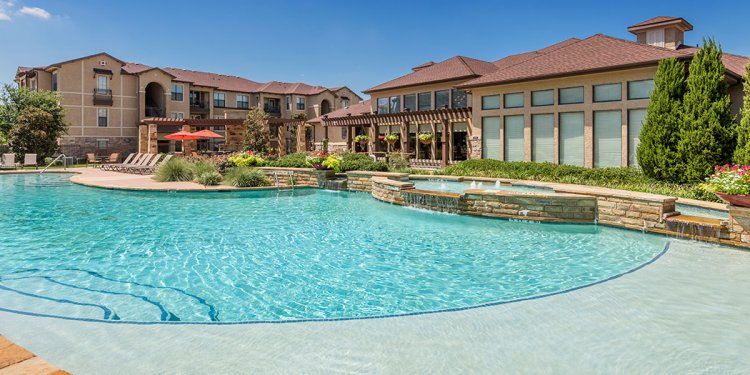 Apartments in Dallas Fort Worth area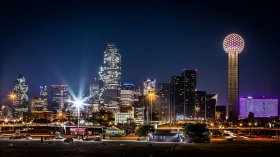 So far in this development cycle (we'll call that early 2010 through Q3 2014), DFW has added just a hair under 50, 000 units, by far the most new supply anywhere across the country. Some 28, 000 more units are under construction right now.
As in most places nationally, product in the urban core – urban cores, in this case, as Fort Worth has a downtown, too! – is playing a role far beyond the historical norm. Apartments in the Intown Dallas (that's inclusive of both the Downtown and Uptown areas), Oak Lawn/Park Cities and Fort Worth's Intown/University submarkets comprise just 8% of the existing apartments in North Texas. But those neighborhoods have accounted for 18% of this cycle's completions so far, and a stunning 31% of the units now under construction are found in these zones. Projects under construction include 13 high-rise towers in Intown Dallas.
Given the vast majority of DFW's jobs actually aren't in the urban core, do areas in and adjacent to the two downtowns really need this much product? Frankly, the signs are mixed.
Fluctuating annual rent change across the metro
The good news is that properties delivered so far have registered very strong demand, leasing very quickly and generally achieving rents that developers report are above pro form pricing. The bad news is that, as initial leases are turning over, there doesn't appear to be any real pricing power. Annual rent change in 2010+ completions in the Intown Dallas submarket has been slightly negative in seven of the past eight quarters. For the Oak Lawn/Park Cities and Fort Worth's Intown/University submarkets, let's call the number basically zero. From one quarter to another, annual rent change in these neighborhoods has been moving back and forth between minor rent increases and minor rent cuts.
That's a drastically different story than is seen for the new product in some of the key suburban spots across North Texas that also added lots of new supply recently and still have considerable product under construction. At the top of the list, 2010+ additions currently are achieving annual rent growth reaching nearly 6% in North Fort Worth (the Alliance Airport area), between 4% and 5% in Plano and Frisco, and around the 3% mark in Richardson. To be fair, there are a few key suburbs that have flat to slightly declining rents in the newest units as well, with that list of underperformers including Las Colinas, Allen/McKinney and Lewisville. But taken as a whole, new suburban developments are well outperforming their urban counterparts for rent growth, once initial leases begin to turn.
Price points are affecting annual rent growth
High price points may have a lot more influence on the sluggish urban core rent growth than building volumes actually do. Monthly rents for the latest generation of product now average $2, 065 in the Oak Lawn/Park Cities area, $1, 739 in Intown Dallas and $1, 573 in Fort Worth's Intown/University submarket. That compares to a norm of $1, 190 for new units everywhere else across North Texas. Obviously, the number of renter households who can afford those high urban rents is limited. Furthermore, even affluent renters who like the urban core environment have to weigh whether living in that desirable setting is really worth spending another $400 to $800 per month, or roughly $5, 000 to $10, 000 annually for housing.
Share this article
Related Posts