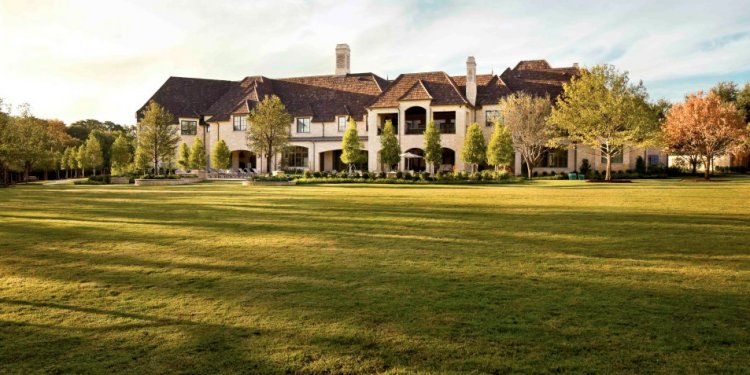 Mansions for sale in Dallas Texas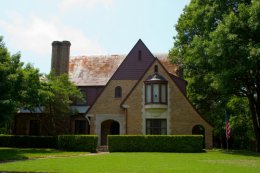 You've probably heard of Tudor style homes, but do you know how this architecture came about or how to identify one? Tudor homes for sale in Dallas are a very popular housing style originating in the early 1900's and are some of Dallas' most original styles of architecture.
Read more below about Tudor style homes for sale in Dallas:
History of Tudor Homes
Between 1890 and 1940, there were several homes that were built in United States that combined late Medieval and early Renaissance styles. They are known as Tudor Revivals or mock Tudors as they took inspiration from timber-framed cottages that were built during England's Tudor Dynasty which was four hundred to five hundred years before. In the United States, this was the most popular home to build during the 1920s and 1930s.
Around World War II, this style of home became less popular when a more American style, Colonial Revival, was encouraged. Years later in the 1970s and 1980s, a modified Tudor version became popular.
How To Identify Tudor Style Homes in Dallas
Most Tudor homes are two-story, though they can occasionally be found as a one-story, and characteristics include:
Materials
Tudors often have brick in an elaborate pattern on the first story and stucco or wood in a decorative pattern on the second story.
Roof
One of the most distinguishing features of these homes is their steeply gabled roof where the main gable generally has a cross gable or secondary side.
Entrance
The entrance of a Tudor style home serves three functions: decoration, protection, and of course, entry. The protection is in the thick masonry walls that permit a recessed door, and the Renaissance style decoration includes fancy black metal door hardware, arched openings, and board and batten doors.
Who Buys Tudor Homes in Dallas TX
While there are many different types of buyers of Tudor style homes, such as those who really like the architecture or the historic aspect, they typically are purchased by families who need a lot of space or by those buyers wanting a real piece of history to restore and/or preserve. Most buyers of Tudor homes have a deep appreciation for the style of home and know exactly what they want.
Tudor Homes Landscaping
When it comes to landscaping, many new homeowners wonder how to spruce up the outside of their Tudor style home. It's best to keep the design in the front simple in order to accent the home's decorative features. This can be done by adding shade trees to the side (so they don't block the facade), and low-growing foundation plants to the front. To keep with the historic aspect, add a topiary to each side of the driveway in the shape of boxes, pyramids, or spheres.
Maintenance on Tudor Homes
Older homes were typically built very well, however, all homes need maintenance. Depending on the age of the Tudor, it can be on the expensive side due to the plaster walls, slate roof, and leaded-glass windows.
Here are some easy tips you can follow to help keep your home in great shape:
Watch for small cracks in the ceiling or walls as they could mean structural issues. The sooner you have the problem addressed, the less expensive it's likely to be to fix.
In the basement or attic, look for signs that wood eating insects or termites have taken up residence in your home.
Check windows every few months for air leaks or water damage.
Look for leaks around the toilet and underneath the sink.
Every few months, be sure to clean debris from gutters and downspouts to ensure water heads away from the foundation.
Inspect the roof for any broken or missing pieces of slate
Share this article
Related Posts