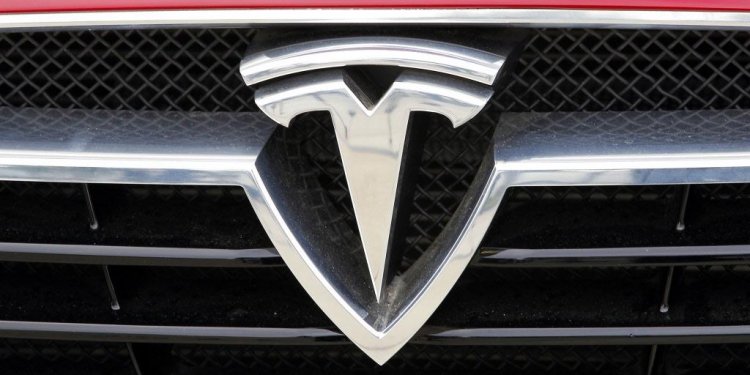 Sales in Dallas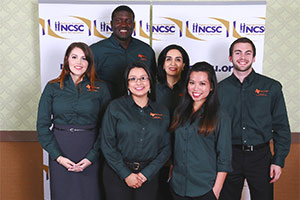 Student Board of Directors
Want to make a difference in the sales program at UT Dallas? Apply to become a member of the Center for Professional Sales' Student Board of Directors. The student board develops the activity arm of the Sales Concentration at UT Dallas. They assist in recruiting new students into the sales program, help manage sales events and arrange student-requested events. Board of Director members are also involved in various meeting and initiatives at the Center for Professional Sales.
Each member of the board also heads a student committee. While all students can request a leadership role in a committee, the following criteria exist for the Student Board of Directors:
Student must be enrolled in USCA sales certificate program
Student must have a GPA of 3.0 or higher
Student must have at least one faculty recommendation
The Board will be composed of graduate and undergraduate students. Appointments to the Board will be for one semester and will be via an election process held prior to the start of each semester.
UT Dallas Competitors in Quarter Finals at NCSC
Samantha Jarrell (Marketing, May 2016) placed first in her room and earned a spot in the quarter finals at the National Collegiate Sales Competition (NCSC) in Kennesaw, Georgia, held April 1-4th. She won third place in her room in the quarter finals. More than 134 students from 68 universities competed in the undergraduate division of the competition held at Kennesaw State University. The tournament-style format includes five rounds of competition with each competitor being guaranteed at least two rounds. Students also participated in a Sales Career Fair and other networking activities throughout the event.
Kate Reagan, Coach Howard Dover, Laura Su, Jawwad Baig, Abbey Hagin, Coach Ed Meda, Meredith Crawford
Jindal Students Place in Quarter Finals
In a rare turn of events, both M. Jawwad Baig (Marketing and MIS BS) and Abbey Hagin (BS Marketing), competitors on UTD's Jindal School Sales Team, earned places in the quarter finals at the National Collegiate Sales Competition (NCSC) in Kennesaw, Georgia, held April 7-10th. Both also won fifth place in their respective rooms in the quarter finals.
Ray Jeffrey. Jawwad Baig, Abbey Hagin, Zeeshan Moosa, Branden Weber
Advanced Sales Students Win at UTD's Pro Sales Competition
After two exciting days of competition, including a Gatekeeper Role Play, a Reverse Job Fair, and Sales Role Play competitions, Jawwad Baig won 1st place, Abbey Hagin took 2nd place and Zeeshan Moosa earned 3rd place at the UTD Pro Sales Challenge. Competitions were judged by corporate guests. Winners were announced at a luncheon on March 13, 2015.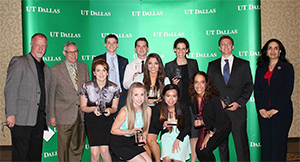 Doug Milbauer, Ed Meda, Seth Vertucci, Jonathan Jones, Kathryn McCord, Dylan Hillman, Semira Amirpour, Samantha Jarrell, Angelina Howerton, Samantha Reeder, Faye Francisco, Kyana Shamloo
Rookie Preview Top 10 Students Shine
The winners for Rookie Preview Spring 2015 were: 1st-Samantha Jarrell, 2nd-Maria Faye Francisco, 3rd-Dylan Hillman, 4th-Kyana Shamloo, 5th-Kathryn McCord, 6th-Samantha Reeder, 7th-Angelina Howerton, 8th-Jonathan Jones, 9th-Joshua Hayes, 10th-Seth Vertucci. Congratulations to all our winners!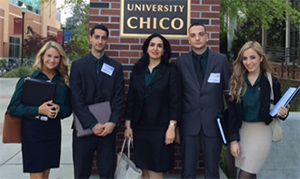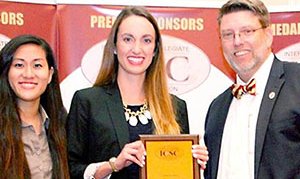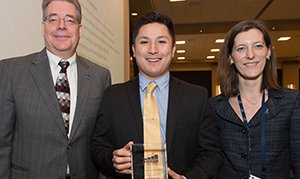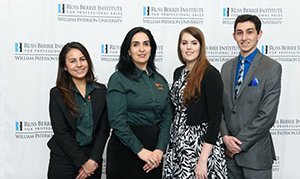 Share this article
Related Posts