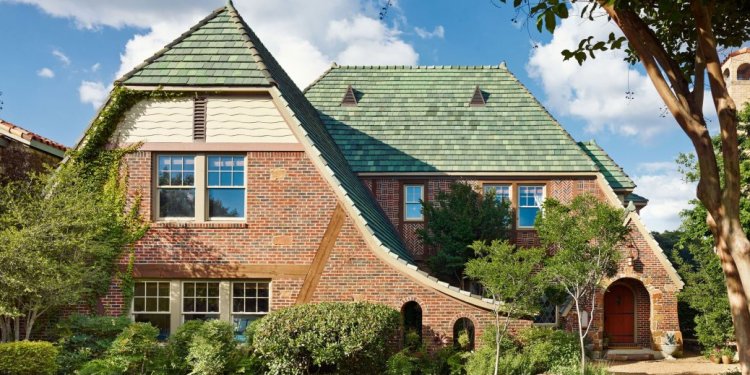 Beautiful Homes in Dallas
{Neighborhood: Lakewood}

When the D Home editors spotted this striking home in Lakewood three years ago, they just couldn't let it go. And who could blame them? The home's wonderfully Southern style earned it a spot on our 2012 list of Dallas' 10 Most Beautiful Homes, where the editors marveled over the picturesque porch and its New Orleans style façade. And though we're always content to home ogle from the curb, it would be nice to see beyond its inviting front door.
Luckily, real estate listings exist to make this possible. When I discovered 6555 Bob O Link Drive on Ebby.com, I got more excited than I'm willing to admit. I, too, had never let this home go, so to be able to virtually peek inside the four-bedroom residence elicited about the same level of excitement as a new Taylor Swift song. (It's an alarmingly high level of excitement.)
The interior did not disappoint. It was as exquisitely designed as its charming exterior, with lots of pretty details, chic corners, and sleek, modern appliances throughout. Each room, with its lovely neutral pallet and the occasional zebra rug, would be heavily pinned if found on Pinterest. The large, backyard pool would also be worthy of a spot on anyone's "Dream Home!" board.
Share this article
Related Posts