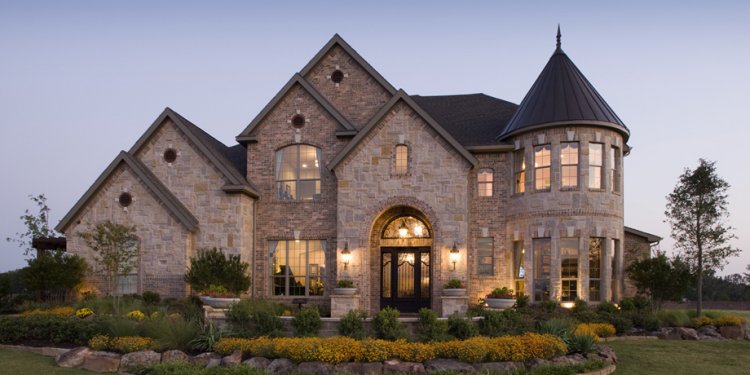 Toll Brothers Dallas TX
Since Toll Brothers was founded in 1967, we've been committed to providing the most attentive, complete, and knowledgeable personal service. We know that purchasing your home may be one of the biggest and most important investments you'll ever make, and we want you to feel comfortable and confident that we're the builder for you. For your peace of mind, your new Toll Brothers home comes with an insured warranty. These are just a few of the reasons why our customer service is highly rated among our homeowners and real estate agents alike, and it's why we have an exceptionally high number of repeat buyers.
A Home That Fits Your Life and Your Lifestyle
When you choose a Toll Brothers dream home, you will choose from hundreds of decorative and structural options to personalize your home to reflect your lifestyle, wants, and needs. Because of our strength, our presence, and our buying power in the national marketplace, we can build a highly personalized home while offering you much more for your money. And our Design Studios – which are centrally located in markets nationwide – offer one-stop shopping. We know that the ability to make all option decisions for a home under one roof in one location economizes the entire process and adds great appeal to the Toll experience.
The Best Locations
All Toll communities are located in the most beautiful areas that give you the best life has to offer. We carefully select locations that feature close proximity to good schools, medical facilities, and routes of travel, as well as numerous options for entertainment, shopping, dining, and culture. Whether your dream home is a condominium in a dynamic metropolitan area, or a luxurious estate home in a gated community, or an active living home in an amenity-rich neighborhood, or a lavish second home in a resort area – our locations are the best and most sought-after.
See what Toll Brothers homeowners have to say
We had a terrific experience with Toll Brothers! Our Toll team at Creekside in Flower Mound was wonderful, helpful in every way and very responsive to our needs. They truly built for us our dream home!Aruna & Murali U.
My Project Manager was the best. [He] went above and beyond our expectations. From sales all the way to the Design Center [staff], this has been the best build experience. Thank you for everything!Carl & Rose J.
We really enjoyed working with the sales team and construction team. They made special efforts to accommodate our needs. We would like to recommend Toll Brothers as your home builder.Christina O.
I have sold homes with this team at Flower Mound and look forward to working with them in the future! I know this community is desirable as many clients from nearby areas want the exemplary schools and proximity to Coppell, Irving, & Dallas. The Buehler team is happy to see Toll Brothers opening this exciting new community.Dana & Kurt B
We are very happy that we decided to build our home with Toll Brothers. I would recommend them as the builder of choice to anyone looking to build. The quality and workmanship are second to none.James & Alice M.
Thank you. Our experience with Toll Brothers has been first rate top-to-bottom. We appreciate your quick turnaround on [our] questions. We built this house to stay in forever; and it's such a quality house, it's been like living in the lap of luxury every day. Great house and floor plan.Matt, Lauren, & Christian A.
Thank you Toll for building us our dream home. Like any other journey, this was also full of adventure with its ups and downs but finally we reached the destination and it is well worth it. We would like to sincerely thank our Sales Manager and Construction Managers for all the hard work.Nikhil T.
I sold several homes for Toll Brothers and it is a source of pride for our buyers to own a Toll Brothers home. The entire team has made the home buying process for my buyers much easier and convenient. I looking forward to working with this team at their new community, Creekside at Heritage Park!Ram K
Share this article
Related Posts