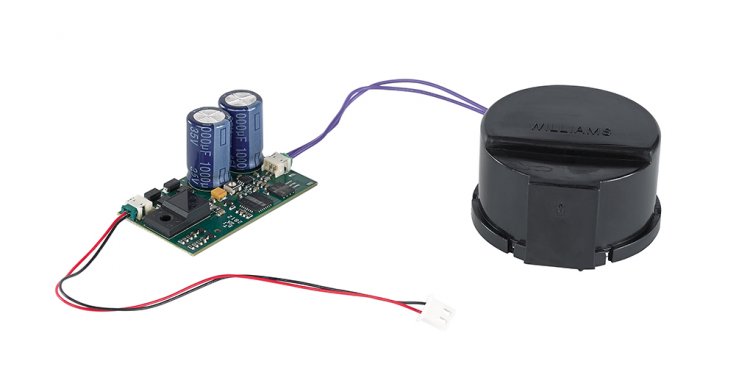 Williams True
Quotations | Newspaper Articles | Special Features | Links | Search
SPECIAL FEATURE
This paper was presented at the
Fourth International Conference On the State of Mark Twain Studies
The life of True W. Williams spanned a period of fifty-eight years from 1839-1897. One of Mark Twain's most prominent illustrators, Williams led a life that is bound together with the works of Twain and also with the publishing empire of one of Twain's most notorious enemies-Alexander Belford, the Canadian publishing "pirate." Throughout his career Williams provided illustrations for books by some America's most popular writers. However, history never conceded to True Williams one recognition that he desired and that Alexander Belford's company offered-to be known as an author in his own right.
Most telling is his comment recorded in a letter to author Marietta Holley that was published in Watertown Daily Times, in 1931:
"In whatever way or whenever I can be of any assistance to you, command me. All I ask in return is that you admire my "Frank Fairweather." That is my only weak spot, the only way to my obdurate and fickle heart."
Frank Fairweather's Fortunes was the title of Williams' own book.
True W. Williams
1839-1897
photo used with permission of
Jefferson County Historical Society,
Watertown, NY
Truman W. Williams was born on March 22, 1839, in Allegany County, New York to Asa and Louisa Keelar Williams. The Williams family consisted of at least one other child-a daughter named Rhoda Delana. The family later moved to Jefferson County, known as the "North Country" of New York state, to a small community of Burrville and later into the nearby community of Watertown. According to newspaper clip files in Watertown, Asa Williams was a former overseer of the county roads who went West during the gold rush of 1849 and died in California in a drowning accident. True's mother Louisa and his sister Rhoda remained lifelong residents of Watertown, New York. Rhoda married William Wooster Sherman, the eldest son of prominent Watertown banker. Rhoda later became a director of the local orphanage and a leader in the New York women's suffrage movement.
By the time the Civil War broke out, Williams had moved to Illinois. One of his earliest published illustrations that has been found is an illustration titled "Rebel Prisoners at Camp Douglas, Chicago, Illinois" which appeared in Harper's Weekly on April 5, 1862. On December 21, 1863, Williams enlisted on the side of the Union as a Private in Company E of the Illinois Volunteer Infantry. The Muster and Descriptive Rolls of the Illinois Civil War Units describe a twenty-three year old Truman Williams as being 5' 8" with dark hair and hazel eyes. Williams, whose occupation was listed as an engraver, served in detached service as a topographical engineer during General Sherman's march through Georgia. He sustained no battle injuries in the Civil War, but later would claim a life-long battle with painful varicose veins in his legs that arose shortly after the battle of Kennesaw Mountain in Georgia "due to severe marching and hard service while in the military and engineer service." Williams last saw active duty on September 16, 1865, and was honorably discharged in Springfield, Illinois on October 9, 1865.
By 1869 Williams had returned to New York and was working for a graphics firm owned by Augustus Fay and Stephen J. Cox of 105 Nassau Street in New York City Fay and Cox, founded in the late 1860s, was the first syndicated illustration business of its kind and provided illustrations and engravings for the subscription publishing houses located in Hartford, Connecticut. While the door-to-door subscription book salesmen were held in low esteem by the wealthier, upper class of readers-they were welcomed into homes throughout the rural areas of the country. In a letter written years later, Williams appeared to be proud of the fact that his works had appeared in subscription volumes. He wrote that he felt subscription publishing was a way to reach "the many"-the ordinary people.
Share this article
Related Posts