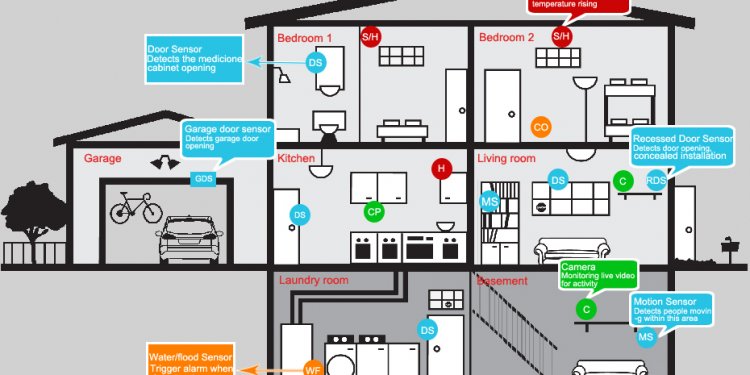 Home Security Irving
Did you leave the front door or garage door unlocked while you made a quick trip to the grocery store?
Was it too much trouble to check the meter reader or repair person's identification before letting him in?
Did you forget to tell a neighbor that you were going away for the weekend?
If you answered "yes" to any of these questions, you are making it easier for a thief to work in your community.
What Can You Do?
Good locks, simple precautions, neighborly alertness, and common sense can help prevent most property crimes. Get together with your neighbors to keep an eye on each other's homes. Half of all home burglaries occur during the day when alert neighbors could spot the thieves and call the police. Many neighborhoods have started youth patrols, or senior citizen "Window Watches, " or trained people like newspaper carriers, cab drivers, and utility employees to watch out for suspicious activity on their routes.
Locks, Doors, and Windows
Install good deadbolt locks in your doors, not the spring latch ones with the key in the knob. Use them! (About 50 percent of burglars get in through unlocked doors and windows!)
Avoid door locks that can be manipulated by breaking glass or door panels to reach inside.
Make sure outside doors, including the one between your house and garage, are solid, 1 3/4 inch metal or wood and fit tightly in their frames. Hinges should be on the inside.
Secure sliding glass doors with commercially available pin locks, with a rigid wooden dowel in the track, or with a nail inserted through a hole drilled in the sliding door frame and projecting into the fixed frame.
Lock double-hung windows by sliding a bolt or nail through a hole drilled at a downward angle in each top corner of the inside sash and part-way through the outside sash, or buy window key locks at a hardware store. Consider grilles for basement or street-level windows.
Maintain and use all door/window locks when home and when away.
Add auxiliary locks to window.
Replace striker plate screws with 3 1/2" long screws.
Outside
Trim landscaping so that it is below 3' or above 7', trim back shrubbery that hides doors or windows and cut back tree limbs that could help a thief climb into second story windows.
Make sure all porches, entrances, and yards are well lit.
Maintain all exterior lighting and add lights to any area that may be too dark.
Help keep your neighborhood in good shape. Dark alleys, litter, and run-down areas attract crime.
Never leave anything valuable outside.
Install a lock to any shed or accessory structure.
Key Sense
Do not hide house keys in mailboxes, planters, or under doormats. Give a duplicate key to a trusted friend or neighbor in case you are locked out.
Do not put any personal identification on key rings.
Leave only your ignition key with service mechanics and parking garage attendants.
If you lose the keys to your home or move, change the locks immediately.
Answering the Door
Install a peephole or wide-angle viewer in all entry doors so you can see who is outside without opening the door. A short chain between the door and the jamb is not a good substitute because it can be broken easily.
Don't open the door to anyone you do not know without first verifying that person's identity.
Answering the Telephone
Don't give any information to "wrong number" callers. Ask what number they were dialing.
Check references of any person calling about a survey or credit check before volunteering information. Offer to call the person back instead of responding immediately.
Hang up immediately on any threatening or harassing calls.
If the caller persists, call police and the phone company.
Going Away?
Share this article
Related Posts