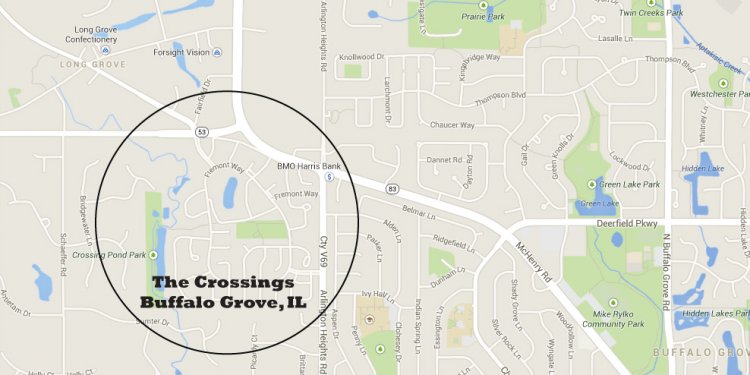 Home for Sale in Arlington Heights IL
Located 27 miles northwest of downtown Chicago in Cook County, the village of Arlington Heights has experienced, in recent years, a tremendous increase in the number of condominiums, restaurants and other businesses in its downtown business district. In 1995, the Towne Place condominium building was completed at Vail St. and Northwest Highway, then in 2000, Arlington Town Square opened. It includes a six-screen movie theatre, 93 condo units, extensive parking, and office and retail developments. The Village Green condominium building containing 236 condominiums, was completed in 2004. In 1999, Arlington Heights was the recipient of the Burnham Award given by the Metropolitan Planning Council.
The award was given to the village for its long-range vision and its successful planning and implementation of housing, retail and transit-oriented projects for the downtown area. Also located in the downtown area on the southwest corner of Campbell Street and Vail Avenue, is the 300-seat Metropolis Performing Arts Centre, featuring live entertainment, a 4, 000 square-foot ballroom, and a second home for the renowned Second City comedy troupe.
The entertainment complex also houses office and rehearsal space and a gourmet food shop. In the summertime, residents gather at Harmony Park at the corner of Vail Avenue and Campbell Street in the downtown area to listen to all sorts of music including jazz, rock and roll, bluegrass, and classical.
Residents can also relax at the five-acre, man-made Lake Arlington, which has boat rentals, a small beach, and a bike/walk path, play a round of golf at the nine-hole Nickol Knoll golf course, visit the well-stocked Arlington Heights Public Library, visit one of the village's 58 parks, and enjoy a variety of year-round activities sponsored by the park district.
There are three public high schools, two public middle schools, more than one-half dozen public elementary schools, one private high school, and four private elementary schools in Arlington Heights. The pupil to teacher ratio in the village's schools is 16:3.
The Arlington Heights Memorial Library has one of the largest collections in the state. The park district's five community centers offer a variety of recreational programs, and the village also boats a racquet and fitness club, tennis club, golf club, and numerous athletic fields. The well-known Arlington Park Race Track is located on Euclid Avenue, and is home of the Arlington Million horse race.
In terms of single-family housing, colonials, ranches and split-levels are plentiful, and home prices vary throughout the community.
Share this article
Related Posts