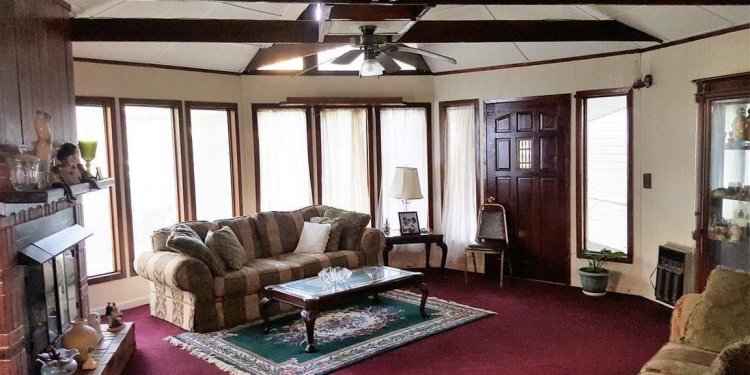 Craigslist for Sale Homes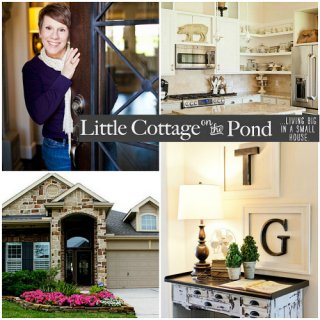 When Tricia moved into this newly built one-story house in Texas a few years ago, she wanted to give it more character with plenty of "cottage white" mixed with vintage finds. Last April I showed you her charming kitchen makeover. Now she's giving us a tour of the rest of her home…
Tricia calls it her "Little Cottage on the Pond" and writes a blog by the same name with the tagline, "Living Big in a Small House." It's fun to follow her decorating adventures on it and on Instagram.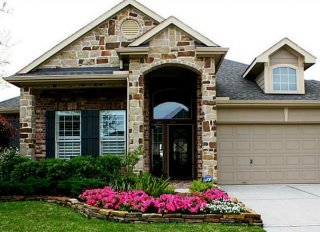 There are personal touches everywhere you look in her house.
Look up! There are maps on the ceiling:
She has a knack for mixing new furniture with old finds.
As much as they love this house, Tricia says it's time to move on. They're trading their "cottage on a pond" for a 1923 farmhouse in the historic district.
The listing for their cottage says, "Fantastic one-story on a waterfront lot. The owners have truly put their heart & soul into making this home special. It will be featured in Country Living this year." Can't wait to see that!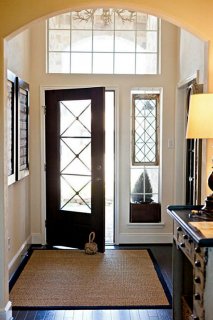 It only took them one week to make it more cottage-y: "We tore out the existing upper cabinets and added open shelving. We built and installed two new, deeper cabinets to flank the stove."
Tricia says, "Downsizing is a new adventure, a challenge, but most of all it will afford us the ability to do more, live more, and get out and see more. We are really craving that and although giving up our 'little cottage' is a bit sad, we know that whoever buys it will be getting a very loved and beautiful home."
The got an offer on it the first week it was on the market, which doesn't surprise me at all.
Food their two doxies, Violet and Jack:
As for the farmhouse they're moving to, she says, "It will be the oldest home we have ever had, the smallest home we have ever had (at 1, 400 square feet), and will probably be the most work we will ever do. Oh my heavens to Betsy, the porches, the windows, the vintage goodness!"
For more photos and information, visit the listing and Little Cottage on the Pond. (Photos by Brittany Rae.)
Melaine's Lovely Lake House
Are you hooked on houses? More to tour:
See More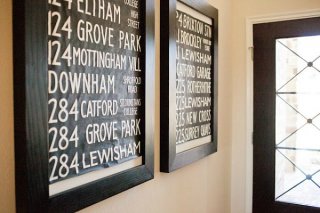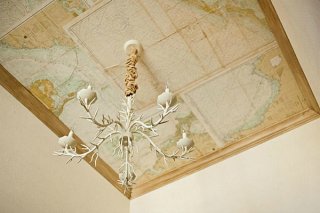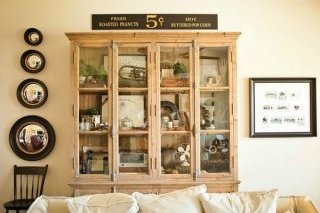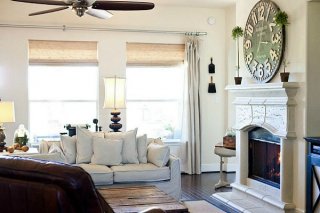 Share this article
Related Posts