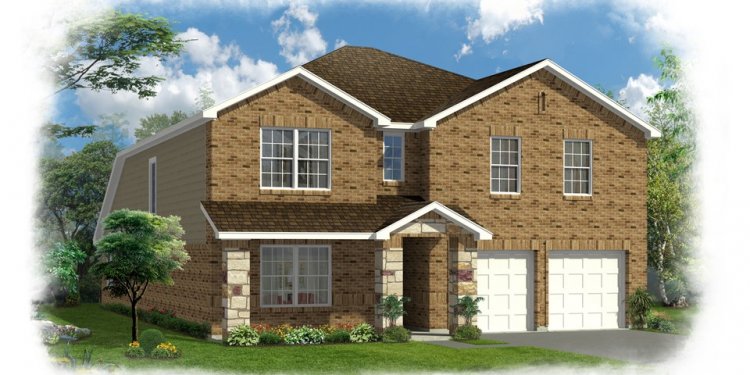 History Maker Homes Fort Worth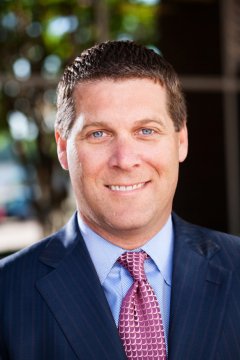 Nelson Mitchell
Photographer: Andrew J Knowles
Nelson Mitchell came from four generations of home builders in the Dallas-Fort Worth area, but he didn't catch the bug for the business until he went to work for someone else.
Growing up, Mitchell, current president and CEO of Historymaker and Rendition Homes, spent summers working on sites run by HistoryMaker, his family's company. He quickly decided toiling in the 100-degree Texas heat wasn't what he wanted to do with his life. Then he spent a summer in College Station, Texas, where he attended Texas A&M.
"One summer in college, I stayed at school and went to summer school and got a job with local framer and enjoyed that, " he says. "And I guess caught the passion for building."
After graduation, Mitchell was back in Dallas, working for the family business. But he wasn't an apprentice for long. In 1998, his father, Bryan Mitchell, suffered a serious heart ailment, and Nelson took the reins sooner than expected. "That was baptism-by-fire experience that accelerated my growth, " he says.
In the past 15 years, facing both competitive and economic threats, he's maneuvered HistoryMaker, a stalwart in the Dallas-Fort Worth market, in new directions.
Advancing and Retrenching
HistoryMaker survived Y2K and a leadership transition in 2000, but there were bigger threats on the horizon. A number of national builders had their eye on the Dallas market. "We needed to grow this company if we were going to be competitive, " says Mitchell, who became president of the company in 2000. "We had our eye on 500 units a year."
Mitchell joined the NAHB's Builder 20 group and began benchmarking his company against peers. The entry-level builder also changed its business model—focusing on a "more home, less money" value proposition. At the time, the market was going crazy. HistoryMaker's sales jumped from around 300 homes per year in 2002 to just under 1, 200 in 2006. Even with stiffer competition, it became one of the market's top 10 builders. "Then the recession happened and we scaled back, " Mitchell says.
Oftentimes, when a company experiences meteoric growth before a crash, it's one of the first to disappear when things go sour. That wasn't the case with HistoryMaker. Paige Shipp, Metrostudy regional director in the Dallas-Fort Worth market, thinks it's because the builder didn't venture into new places. "So many other builders were saying, 'Let's go into Phoenix and go into Las Vegas, '" Shipp says. "That killed a lot of them."
But that didn't mean there wasn't pain. HistoryMaker's sales cratered at 315 in the depths of the downturn. "As we downsized, we went through three major rounds of layoffs, " Mitchell says. "At the end of that you're cutting into muscle and bone."
Lessons Learned
The recession forced Mitchell to again take a deep, critical look at his company. In 2000, the issue was larger competitors consolidating in his market; this time the threat was an economic cycle. He needed to buffer the firm against another downturn.
Mitchell learned the importance of processes and systems, specifically leveraging technology to steer his business. The company opens four homes a day and it schedules them through a central support center. It employs a full-time market research analyst to evaluate and it has a third party customer satisfaction company that surveys its customers. "We have as much data as possible readily available in an automated fashion to give us feedback in different areas, " he says.
The second part of the equation is people. Mitchell wants "competent people in all of the departments that we have, " especially following the cuts made during the recession. "Having a super competent team, whether it's the construction team or accounting, is really important, " he says. "When you do start to grow, highly talented people are able to handle issues that come with growth."
The most important lesson learned may have been about diversification. In Texas, entry-level builders were hit hard. "During 2004 and 2005, all of the builders in Dallas-Fort Worth were racing for the bottom, " Shipp says. "As soon as the bottom fell out, everyone just closed shop and got out of as fast as they could."
During the recession, Mitchell launched a move-up brand, Rendition Homes, and a luxury brand, Rendition Luxury Homes. "As we reinvented ourselves, we wanted to be more diverse and move with the market as it cycles up and down, " he says.
While HistoryMaker is an established name in the Dallas-Fort Worth market, it's known as a first-time home builder, and Mitchell "felt like it would difficult to take a first-time brand and move it into the higher price points. We felt like we needed a new brand, a new name, and a new look."
Since launching Rendition in 2011, Mitchell's sales have continued to increase. In 2014, the builder closed 562 homes, putting it at No. 65 on the 2015 BUILDER 100. That growth is continuing into 2015. "We have not seen any kind of letdown, " he says.
But in most of Texas over the past few years, product and execution are only part of the success story. The state's economy lifted everyone, but last year's dip in oil prices cooled things, specifically in Houston. Yet Mitchell remains optimistic about the Dallas metro, noting that "the job market in Dallas and the diversity of the economy is pretty phenomenal."
Entry-Level Resurgence
Right now, community openings are skewed toward the upstart Rendition product line, but the long-established HistoryMaker brand still accounts for 75% to 80% of the company's sales. Mitchell expects to have about 12 HistoryMaker communities and seven Rendition communities open by the end of the year. Rendition Luxury Homes will have around 10 closings this year.
As Mitchell expands up his move-up line, demand in the first-time segment seems to be returning. Shipp says many first-time buyers have been forced into resale homes. "Somebody will have to provide an affordable product for first-time home buyers because it's really not out there, " she says.
Who else is better equipped to fill this void than HistoryMaker? While Mitchell won't slow the Rendition openings, he well-positioned for the opportunity for his entry-level brand.
It's exactly that ability—to deftly switch between market segments—that Mitchell envisioned when he re-engineered the company during the downturn.
"Our goal isn't to be the biggest, " he says. "We just want to be a large regional builder in Dallas-Fort Worth, be profitable, be quality conscious and customer-satisfaction focused, and be very good."
Share this article
Related Posts