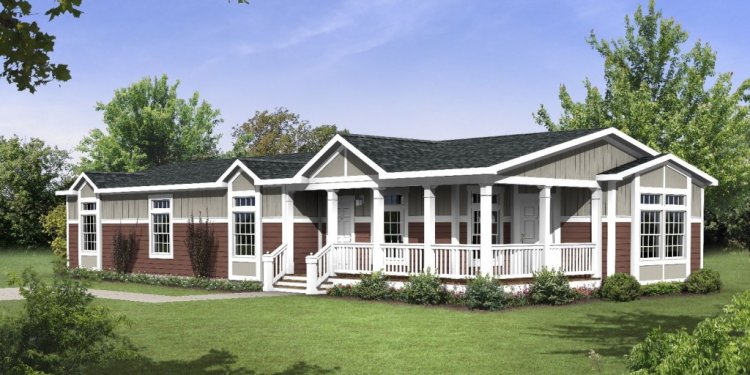 Village Homes Model

In 1973 renegade architect/developer Michael Corbett acquired a 70-acre site in Davis, California. His plan was to design a model community that would incorporate aggressive energy conservation with solar energy. Residential clusters of various types would be interspersed with commercial and agricultural uses, while common areas would enhance social interaction.
Village Homes was completed in 1982, and the community has become one of the most desirable in California's Central Valley. Bill Browning heads the at and Kim Hamilton is a freelance writer.
Village Homes has vindicated many of the experimental architectural and land-use ideas of architect/developer Michael Corbett. Over the strenuous objections of city planning and public works departments and the FHA, Michael pressed for and accomplished a visionary design that has paid off in unexpected bonuses both for the environment and for the residents of Village Homes.
The narrow, tree-lined streets of Village Homes run east to west and feed out to an adjacent minor arterial street. Houses are oriented north-south along the streets to maximize solar exposure. Carports or garages and small fenced and landscaped courtyards face the street.
Streets are much narrower than conventional subdivision streets to discourage traffic and allow trees to shade the road during the Central Valley's intense summer heat.
The concept of using narrower streets is one example of Michael's holistic design approach, in which unexpected benefits arise from environmentally governed choices.
"You know you're on the right track when you notice that your solution for one problem accidentally solved several other problems, " Michael says. "When you minimize the use of automobiles to conserve fossil fuels, for example, this also reduces noise, conserves land by minimizing streets and parking, beautifies the neighborhood, and makes it safer for children."
An additional unanticipated benefit of the narrower streets is that the air temperature over the street is 10 to 15 degrees lower than surrounding neighborhoods during the hot summer months. This is attributed both to a reduction in the heat-soaking asphalt mass and the mature trees, which shade more of the street area than would occur in a typical development.
Initial concerns on the part of city planning officials regarding the ability of emergency vehicles to negotiate the streets were met by mandatory 30-foot easements on both sides of the street.
Despite official concerns, the crime rate at Village Homes is only 10 percent of the average for Davis, according to the Police Department.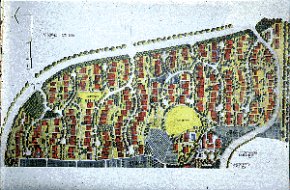 Village Homes site map (north is to the left). Two circulation networks interlock: one is a set of roads; the other is the pedestrian network. There are also eight orchards, two parks, a community garden, a vineyard, a community building, and an office building. (Illustration courtesy of Bill Browning and Michael Corbett.)
SOLAR GAIN CUTS ENERGY COSTS
Although most homes are single-family detached, there are some duplexes and one co-op building. Styles vary from New Mexican and Northwestern wood to California modern, with a few earth-sheltered homes.
Solar energy contributes between 50 percent and 75 percent of heat needs. All of the houses have 60 percent or more of their glazing on the south side. The most basic solar features are calculated overhangs on south facades, which shade the houses in the summer, but allow sun into the homes in the winter. They also have extra insulation in roofs, and concrete slab construction for thermal mass. Almost all the homes have solar hot water systems with collector panels on the roof.
Share this article
Related Posts