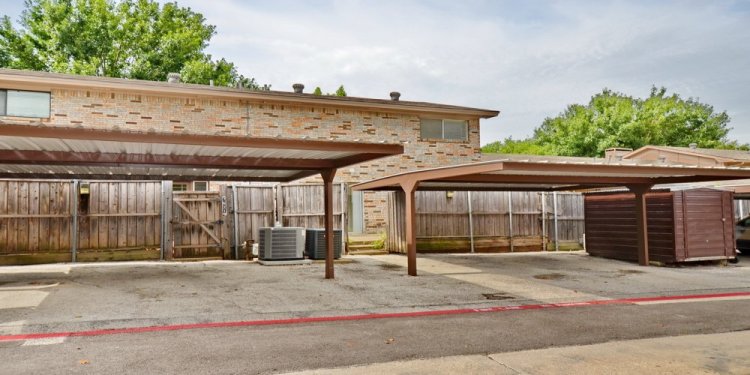 Rent to own in Dallas TX
Fiercely independent and sprawling, Texas is known for its pioneer history, Tex-Mex cuisine and cowboy spirit. While television popularized Dallas's connection to the state's sizable oil industry, Texas's biggest city, Houston, is famous for its aerospace and healthcare industries. Hip Austin has a highly celebrated music scene, and sophisticated Fort Worth still retains its legacy as a cattle town. Overall, Texas is the second largest and most populous state in the United States with 268, 820 square miles and 27.6 million residents.
Located in the south central area of the United States, Texas is considered by some to be Southern, while other residents identify with the Southwestern culture. That mixed identity is due partly to the state's massive size and partly to its diverse population and history. Generally, those in East Texas are more aligned with the Deep South, while the landscape, culture and cuisine of West Texas is more indicative of the American Southwest.
TX Rent to Own Homes (16, 389 Listings Found)
Overview
The state's history is long and varied, beginning with the large number of Native American tribes who lived in the region. Texas has been ruled by the French, Spanish and Mexican governments and eventually became its own republic before joining the United States of America. The current Texas state flag, The Lone Star Flag, was the final banner to fly over the Republic of Texas. Similarly, today's Texas state seal is based on its official Republic of Texas seal, including the five-point star encircled by live oak and olive branches. The reverse of the seal includes depictions of important Texas symbols such as the Battle of Gonzales cannon, Vince's Bridge and The Alamo.
Buying a Home in Texas
Texas is a big state, and with 202, 608 homes sold in a year, there are plenty of options for home buyers. That's especially true in Beaumont, Kerrville, Texarkana and Abilene, where home sales have increased between 16 and 21 percent in the past year. House hunters might also want to consider Montgomery County, Midland, Fort Bend and Corpus Christi, since all have experienced 19 to 32 percent increases in the number of new listings. Even with these increases, though, overall home availability statewide has decreased 2 percent. The most notable contraction in home availability was seen in Garland's 31 percent drop, Brazoria County's 29 percent decrease, Sherman-Denison's 25 percent decline, Waco's 23 percent fall and Arlington's 22 percent dip. Overall, statewide inventory shrank 6 percent.
Homes in Collin County have the highest median price in the state, with half the homes in the area selling for more than $291, 300. San Marcos' and Sherman-Denison's 20-percent increase in median price represented the state's biggest growth in median sales price. Wichita Falls has the lowest median price in the state at $103, 000. In all, the median price of homes in Texas jumped 8 percent to $198, 400, while the average sales price increased 6 percent to $253, 500.
Popular Neighborhoods in Texas
Whether house hunters prefer busy cosmopolitan areas or scenic rural locales, Texas's 1, 216 towns offer a little something for every house hunter. Those looking for larger cities have a choice of 36 towns with more than 100, 000 residents, including San Antonio, Austin, Houston, Dallas, Fort Worth and Corpus Christi. Those cities also happen to feature largely on lists as favorite places to live, work and visit.
The Alamo, a legendary River Walk and popular Mariachi Mass make San Antonio a unique city that features several attractive neighborhoods. Alamo Heights, filled with vintage shops and legacy homes, is nearly always mentioned as one of the beloved older neighborhoods in the city. Just 10 minutes from downtown, Alamo Heights has an average home price of $428, 000. Stone Oak, Monte Vista and Boerne are other popular neighborhoods.
Share this article
Related Posts