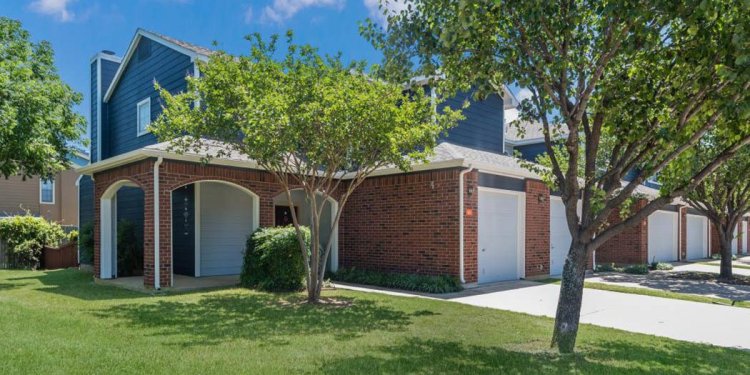 Rent in Fort Worth, TX
I would not have moved here if i had known how many issues id have here. First, while still in the move in process with the office I was told several times that I would receive calls and updates on the application process. They never did call me back and were horrible with communication. Then, the day before I moved in i was told I could see my apartment. I drove 45 minutes to get here for them to tell me its not ready yet... Im moving the next day and my apartment isn't ready??? I applied in June, it is now October, im moving in one day and my unit isn't ready? They also said they needed my paycheck stubs THE DAY BEFRORE I MOVE because I haven't been approved to live here yet! Not only did I already bring these to the office, but I had already been told I was approved.
I was told I would have washer and dryer connections. I do not have these. I had to sell my washer and dryer the same day I was trying to move and now have to drive to the laundromat since the onsite laundromat is a joke. It's disgusting, there's only 3 washers and they're always full, and the lock on the door is difficult to get open.
There is construction on the roof right now. You cannot enter of leave your apartment while this is going on (all day) because all the walkways are blocked with shingles and nails and there is debris being dropped off the roof all around where you would be walking.
I was also told I would have light fixtures, real wood flooring and a fire place. I have NONE of these.
The last reason why i chose to move here was the trash pick up. This is yet another joke. They sent out a notice of all the rules and times, yet my trash hasn't been getting picked up. I bring this to the attention of the manager and she says my trash bags have to be tied. My trash is in a trash can, in a trash bag with the lid on but its considered loose trash because the bag isn't tied? NO WHERE DOES IT STATE THE BAG HAS TO BE TIED.
The mail in the office is sitting out where anyone can grab your packages and take off with them.
I found a dead mouse in my kitchen. There are roaches. I have no drawer large enough to fit my silverware tray. Missing shelf in my closet. Dishwasher broken upon move in. So many problems I could go on for days. This place is a joke! They also delete reviews off their website.
Share this article
Related Posts