Las Colinas House for sale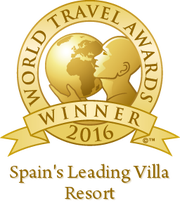 Las Colinas Property Spain offer luxury Spanish golf villas, villas, penthouse and apartments for sale at the premier Las Colinas Golf and Country Club, Orihuela Costa, South East Spain. Las Colinas Villas and Apartments are all located on an award winning championship golf course managed and operated by. NEW key ready start from 290, 000€ and NEW key ready from 455, 000€. Also outstanding available from 176, 000€
New Apartments, New Villas, New Golf Villas, Building Plots, Frontline Golf Building Plots and Resale Properties all located within an award winning secure Golf Resort at Las Colinas, Spain. Come and see for yourself.
New phase of 3 bedrooms, 2 bathrooms with basement. Prices include white goods in kitchen, air conditioning, swimming pool and landscaped garden. Prices start from 455.000€ – Get in quick and reserve your plot and villa. Only 7 left!
Outstanding New 3 bedroom 2 bathroom with large terraces or roof solariums. Do not miss out on this exciting opportunity to get in first and select the apartment location of your choice. Apartments start from 347, 000€.
'' Fantastic value. Front line detached golf properties of 150m2 build size, 3 bedrooms, 2 bathrooms, private swimming pool on generous plot sizes up to 900m2 and priced from 550.000€ excluding taxes. Second line detached villas are positioned slightly higher up and do not have their views restricted from the first line properties. These 3 bedrooms villas with 2 bathrooms, one toilet and private swimming pool have a build size of 175m2 and start from 650.000€ excluding taxes. Get in early and pick the plot of your choice. today for more information.
These amazing villas are now being released for occupation throughout 2016 and 2017. Swimming pools are either a traditional ground surface or an iconic overhanging glass swimming pool running along the length of the property. Checkout plot sizes and details starting from 780, 000€.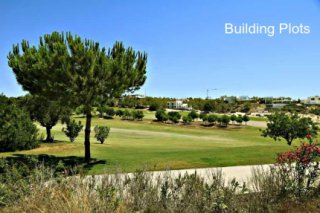 Las Colinas Golf and Country Club is a 330-hectare exclusive residential community on the Spanish Mediterranean coast designed with a low housing density and built around an 18-hole championship golf course. Las Colinas Golf and Country Club boasts a comprehensive selection of sports, leisure facilities and services including access to the luxurious Los Colinas private Beach Club.
Since its opening in the summer of 2010, Las Colinas Golf and Country Club has quickly gained an enviable reputation for its world-class amenities, bespoke villas and championship golf course, which has already established itself as one of Europe´s most promising golfing propositions.
Located in a privileged spot in the south of the province of Alicante, only 4.5 km from the Mediterranean coast and surrounded by natural parkland, Las Colinas Golf and Country Club stands out for its privacy, natural beauty, exceptional climate, extremely good connections and conservation of the natural surroundings. There are over 20 golf courses less than half an hour away from the complex and a wide range of marinas. It is very well connected by air, road and rail.
Las Colinas Golf and Country Club is an eco-friendly development offering luxury homes, amenities, infrastructures and an award winning golf course that are all designed to blend and sit perfectly into the natural landscape.Las Colinas Property offer a great selection of luxury villas, penthouse apartments and apartments located on the exclusive Las Colinas Golf and Country Club. Las Colinas Property can start to make your dream a reality! Please do not hesitate to at anytime in order to discuss all the options available on this exclusive golf development in the Spanish sun.
Share this article
Related Posts