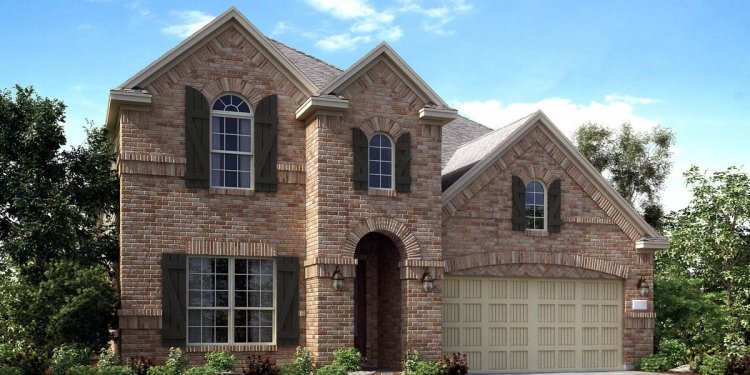 Texas buy House
Homeownership lies at the heart of the American dream. It is the largest investment most consumers make. It is also one of the most complex, often requiring many legal documents and the involvement of many parties.
Buying a home can be very satisfying- or it can turn into a nightmare that can damage a family's financial stability. The key to success is to be informed. At first the process can be intimidating. But remember that millions like you had identical concerns and became successful homeowners. Also remember, it's your money. If any of the parties are not forthcoming or you believe they are not doing their job properly, speak up. Do not be afraid to get answers from the people involved.
Some of the people involved in buying a home are:
Real Estate Agents - Real estate agents sell by advertising and showing homes. Most agents represent sellers, but many also represent prospective buyers. They generally make their money when a deal on the home closes. The first thing you should do is ask the agent who they represent. Unless you specifically retained the agent, you should presume they represent the seller.
Appraisers / Inspectors - Regardless of how you pay for the home, it is important to have the home professionally appraised and inspected. These professionals should be independent of the lender or real estate agent and should give you a candid assessment of the condition and value of the property. Be wary of anyone who insists you use "their" appraiser or inspector.
Surveyors - You may also want to hire an independent surveyor to perform a topographic survey on the property. Surveyors can trace the legal history of the property, including property lines, platting restrictions and zoning regulations.
Title Company - The title company researches the legal status of the property and issues title insurance. Title companies ensure that the seller is the legitimate owner or representative of the property and will tell you if anyone else has legal claims (liens) on the property, such as for unpaid taxes or an unpaid mortgage by a previous owner. It is essential that you involve an independent title company, since you could be held liable for many unresolved debts by a previous owner. Do not trust a seller or agent who insists that you avoid using a title company. You will have to pay for the title insurance, but it can often be rolled into the loan.
Mortgage Broker - Some consumers use mortgage agents, also known as brokers, to help them find a loan. The broker does not issue the loan. Instead, he or she gets a commission once you agree to accept a loan from one of the mortgage companies they represent. You should determine whether you want to use a broker, or if you would rather contact lenders yourself. Avoid mortgage brokers who charge hefty up-front fees and "guarantee" they will find you a loan. Make sure the broker is licensed, and avoid him if he does not give you a fee disclosure form. Ask if he will be paid a "yield spread premium" - this will likely increase your costs.
Mortgage Company - Mortgage companies provide loans to buy real estate. However, commercial banks and sometimes credit unions also issue home loans. A Mortgage company or bank often "sells" the debt to another institution meaning where you pay your monthly payments can change.
Attorney/Accountant - Attorneys and/or accountants who represent you can help conduct real estate transactions. They conduct basic document reviews and can provide you with an explanation of the purchasing process and your long term rights and obligations. Their fees can be worth it if they find terms that will cost you down the road.
Read the Terms
Understand the documents you sign. No matter what anyone tells you, the written terms are the most important. If you were promised something that is different from the purchase agreement, it can be costly and very difficult to undo. It is also important to have a realistic outlook of your finances. Purchasing property that is out of your price range can make payments a struggle and lead to foreclosure. If you are unsure, ask a financial professional or HUD approved counselor.
Some of the most common problems resulting from buyers who do not read or understand the terms are:
Interest rate surprises - Be leery of a seller or lender who is not clear about the interest rate and if it is fixed or variable. Offers that overly-emphasize "low monthly payments" might not show the full picture. Variable interest rates can climb over time. Even a couple of percentage point increase in the interest rate could add hundreds of dollars to your monthly payment, especially in the beginning when you carry a large balance.
Skyrocketing payments and accumulating debt - Some lenders offer mortgages with extremely low introductory monthly payments. These offers are known as "exotic" mortgages. The reason your payments are so low initially is because the mortgage begins with a low interest rate and your payments only cover part of the interest. Because the unpaid interest becomes part of the mortgage itself, and the interest rate rises, your payments may double or triple. Unless you make payments that cover the accumulating interest and pay off the principal you could find yourself building no equity and in a cycle of accumulating debt.
Share this article
Related Posts