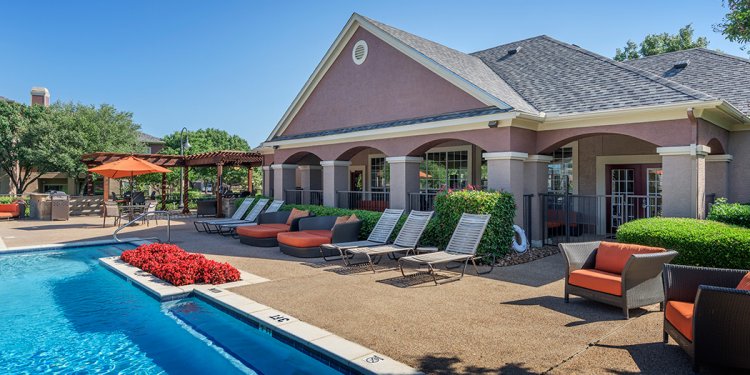 Apartments in FT Worth Texas
My wife and I wanted to find an apartment between my work in Fort Worth and her school in Denton. Keller was smack-dab in between and the area seemed loaded with apartment options... at least until we started searching.
We were looking for a complex developed in the last 5 years with 2 bedrooms, 2 baths, an open living space and new appliances - bonus if we could be on the first floor and have hardwood floors. Finding a 1st floor apartment 3 months out from our moving date quickly seemed like a fools errand. After 15 other complexes, we stumbled across the Sovereign.
The ladies in the main office were hands down the kindest, most professional and personable group we interacted with. They asked us what we were looking for and when we said through doubtful expressions that we would love to be on the first floor, Christina said, "Yeah! No problem. Let's go look at some floor plans."
Not only were we super impressed with the amenities - the pool, drive through mail center, and clean, open workout room - but the floor plans met every. single. one. of our wants.
We have now been there for 2 months and the few minor maintenance issues we've submitted have each been completed within 24 hours. The ladies at the front remember our names and apartment number even though we've only been back to talk with them two or three times and we always leave reassured that this is the best complex in Keller.
The one drawback we thought we would have issue with was the location as it's a good 5-10 minutes east of I-35 but we've discovered back roads and alternate routes to surrounding cities that actually work better than taking the construction-riddled interstate. We have loved exploring the area and have found plenty of shops, restaurants and events to enjoy.
Share this article
Related Posts