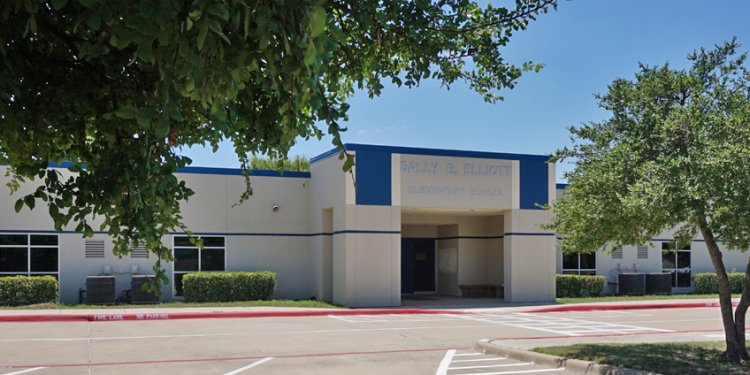 Irving ISD Home Page
For parents, we know that choice is important to you when selecting the educational setting that's right for your child. You want to choose a system that is going to prepare them to have the most successful future possible. You want to choose a path that will help them grow academically, socially, and emotionally. You want to choose a school that has caring, knowledgeable teachers who believe in your child's potential. That's why Irving ISD is your district of choice. We are here to help your child – and every child – reach his or her maximum potential.
We teach the classics, we foster creativity, we teach innovation, and we prepare students for their future. Like you, choice is important to us. We choose to individualize instruction to meet your child's needs.
As a large public school system, we have the opportunity to offer students great choices. Our students can choose a number of career and technical programs, competitive fine arts and athletics activities, a variety of electives, and the list goes on and on. Through our course offerings, students receive a wide variety of opportunities to learn and grow in their areas of interest. Our instructors also individualize instruction to tap into a variety of learning styles and specific student needs.
Three members of the Irving ISD class of 2016 received full scholarships to prestigious universities – Stanford University, the University of Pennsylvania and Pomona College – through the QuestBridge Scholars program.
In 2016, 13 Irving ISD students were recognized in one of the National Merit Scholarship programs and 12 middle school students earned the Duke TIP Scholar designation for scoring at or above the national average of recent high school graduates on at least one part of the ACT or SAT. Also in 2016, more than 2, 600 high school students earned industry certifications in areas like law enforcement, health science, business and marketing as well as information technology.
As the 2015 National Advanced Placement (AP) District of the Year for mid-sized districts, Irving ISD has been recognized for its open access to AP courses and for students' high performance in AP classes and on AP exams. Irving ISD earned this prestigious distinction for having more students participate in – and excel in – college-level courses than any other school district our size across North America. That's why Irving ISD is a district of choice for college readiness.
Share this article
Related Posts