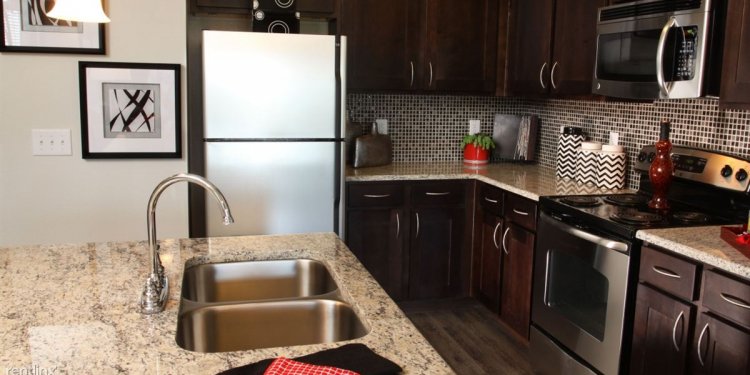 Arlington Texas Housing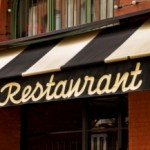 The Almost Home Experience... Your Perfect Choice
We serve the entire Arlington area including Irving, Grand Prairie, Cockrell, Pantego, Dalworthington Gardens, Haltom City, Richland Hills, North Richland Hills, Hurst, Bedford.
What to Expect While Staying in Arlington TX Temporary Housing
If this is indeed your first dance with Texas, then you are going to enjoy the ball. Arlington is one of the most enjoyable towns you could ever have the good fortune of hanging your hat in. There is a lot to do, be it The Texas Two Step dance lessons at the Cowboys Dancehall. You never know when your evening is going to turn into something that you didn't plan. Almost Home offers many corporate housing locations in Arlington TX where you will have a plethora of dining and entertainment options near you.
It can get pretty hot here so dress light and bring the appropriate clothing. Also dress in light colors as that will help you reflect some of the heat. In the summer temperatures can climb into the high 90s and has been known to hit 113°F in June. Between May and September, temps will be in the 80s or above. Fall comes in around October and the temps cool off to the 70s and fall a little to the 50s in December and hover there until Feb. The lows at this time never get below 36°.
Arlington Street Layout
I-30 and I-20 run parallel through Arlington heading east and west. I-30 runs to the north of Arlington while I-20 runs through the south. Hwy 360 runs vertically north and south and is located to the east of Arlington. Grand Prairie and Irving lie beyond it to the east. W Division Street divides the Streets that travel vertically into North and South. Central St does the same horizontally, separating streets into East and West Streets. There are three airports in close proximity to Arlington: Dallas-Fort Worth International (DFW) is in Fort Worth, Dallas Love Field, in Dallas and Arlington Municipal Airport (GKY) is in Arlington, on I-20 and S Collins Rd.
Arlington, TX Business Environment
Arlington provides a home for a number of Fortune 500 companies as well as other robust companies and family owned businesses. The likes of GM, Frito Lay, Bell Helicopter, Pennzoil, Sara Lee, Agusta Westland and Lear all find their home in Arlington and all from time to time make use of furnished apartments Arlington TX. That's a pretty impressive lot considering Arlington is sandwiched between two Texas giants, Dallas and Fort Worth. Unemployment here is at 5.9% compared to 6.9% in Dallas and 6.4% across all of Texas.
Things to Do While Residing in Arlington Corporate Housing
Whether it is sports, performing arts, or theme parks, you are going to find it all here. If you can't find something to do on a daily basis, then you're just not doing it right. If you ever exhaust everything in Arlington, there is still Dallas next door and Forth Worth too. So step out of your furnished corporate apartment in Arlington TX and head for a great time, whatever suits your fancy.
Sports: If you are a sports fan, you will not find enough time to do everything you want do while you're here. This is where the world famous Dallas Cowboys play their home games. The Stadium is located on One AT&T Way. Just take Exit 28 on I-30 and head south on N Collins and turn left on E Randol Mill Rd. That puts you in the vicinity of the parking lots for the stadium. If you're here during football season, get the season tickets for all the home games and you won't be disappointed. Besides football, the Texas Rangers ballpark is located in Arlington as well. They play their home games in Rangers Ballpark, located on Ballpark Way, which is located a stone's throw from AT&T stadium. Just continue on E Randol Mill Rd for another minute or so then left onto Ballpark Way.
Entertainment: One of the greatest things you can do while you are here is visit the famous Six Flags over Texas located by the Ranger's Ballpark. You can get here either by exiting I-30 at exit 20 and follow the directions to the ballpark then continue driving on E Randol Mill Rd and turn left on Six Flags Dr. Or you can take Exit 30 on I-30 and get off the ramp to Six Flags Drive which will take you straight to the parking lot. Other than that, there is a Dave & Buster's located on Curtis Mathes Way. There is a lot of fun going on here and it's a great way to get in touch with the kid in all of us. You can also visit the Ice at the Parks where you can practice your ice skating skills before you grab a hot coffee from Starbucks. K1 Speed Inc is also here on E Lamar where you can show off your go-kart skills. It is an indoor kart racing center that will knock your socks off.
Museums: There are a number of museums in the area that will be worth the time spent in absorbing the culture that defines Arlington. The Arlington Museum of Art located on W Main St. would be a great place to start. You could also try the Knapp Heritage Park on W Front St. as well as the Arlington Museum of Info Tech. You can also try the Sixth Floor Museum in Dallas on Elm St and the Crow Collection of Asian Art on Flora St. There is a lot of history in this area. Between Arlington, Dallas and Fort Worth, the significance of time is undeniable and it is chronicled well in the various museums spread across these three cities.
Performing Arts: There are a number of places to head to when you are in need of some cultural entertainment. Arlington is home to some of the best theaters in the country and you will be amazed at the shows that pass through here. The Levitt Pavilion on E Border is home to some free performances and music, sometimes under the stars. It's a great experience. Theater Arlington is also an amazing place to catch a performance. If you are here for a long stretch, get their Season Tickets.
As you can tell, there is a lot to do in this little stretch of land between Dallas and Fort Worth. And you can be sure of one thing, you are going to enjoy every single minute of it. The food, the people, the museums and the sports will keep you occupied and enthralled for your entire stay. Even if you stayed in your corporate apartment in Arlington TX for an extended stay, you're not going to be able to see it all and do it all.
Share this article
Related Posts