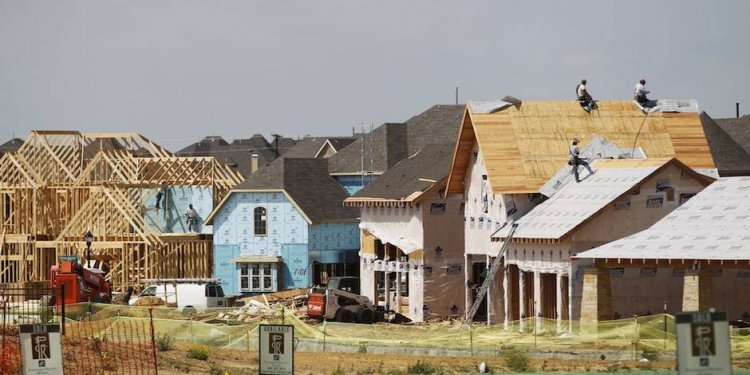 DFW Builders
North Texas residents looking for an affordable new home may soon be out of luck.
That's because homebuilders are continuing to focus on the mid and upper-priced market while all but abandoning the lowest-priced new housing.
Starts of new homes in the Dallas-Fort Worth area priced between $200, 000 and $250, 000 dropped more than 19 percent in the most recent quarter, according to a new report by housing analyst Metrostudy Inc.
And with continued rising costs for land, labor and building materials, it's getting harder and harder for local builders to produce an entry-level house.
"Over the past two years, starts below $200, 000 decreased dramatically while starts between $200, 000 and $249, 000 remained relatively flat or slightly increased, " Paige Shipp, regional director of Metrostudy's Dallas-Fort Worth region, said in a new report. "This quarter, starts in that price tranche dropped 19.3 percent, which signals a possible extinction of new homes below $250, 000 in D-FW."
The biggest increase in North Texas starts in the most recent quarter was for homes priced between $300, 000 and $400, 000. Starts in that price range were up more than 50 percent, according to Metrostudy.
And starts of homes priced $400, 000 to $500, 000 rose by just over 40 percent.
During the 12 months ending with June, D-FW builders started 29, 580 homes - the best showing since before the recession.
But North Texas home starts remain almost 40 percent behind where they were in 2006.
Metrostudy expects median North Texas home prices, which are already well over $300, 000, to continue to rise.
"D-FW builders appear to have reached a pivotal phase where they exhausted their less expensive, legacy lots and are transitioning into more expensive, next-generation lots, " said Shipp. "Historically, D-FW developers and builders choose to create communities in top submarkets with the best schools.
"However, land and lot prices in those markets prevent builders from delivering attainably priced homes."
She predicts that most local builders will "continue to deliver new homes priced above what the average homebuyer can afford" because of higher costs.
Share this article
Related Posts