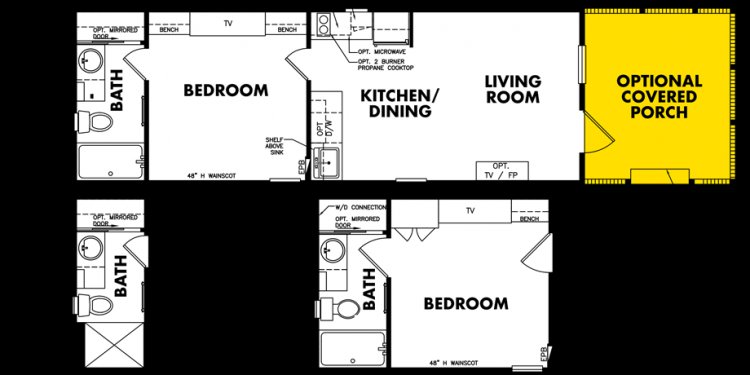 Legacy Homes Fort Worth
EATONTON - Putnam Development Authority officials are upbeat about various current economic successes in Putnam County, especially with the pace of hiring by Legacy Housing Ltd. for its Eatonton home manufacturing facility. "Their employee level is already at the point they said they would be at the end of four years, " Bill Sharp, chairman of the PDA, said at the authority's most recent meeting on Nov. 14. "They're now at 140 full-time employees, " PDA Director Terry Schwindler said at the meeting. They've been getting a lot orders they're producing four (homes) a day right now, by January (2017) it will be five a day. They currently have 30 jobs to fill." Sharp mentioned the Fort Worth, Texas-based firm is hiring its own drivers for its Eatonton plant, which occupies several of the former Horton Homes properties in and around the South Industrial Complex. (For more on the jobs available, visit .)
As another sign of progress with Legacy's opening of its Eatonton plant a year ago, Putnam Development Authority members voted unanimously Nov. 14 for a bond for title agreement with Legacy. This agreement transfers title of Legacy's Eatonton property to the PDA and reduces Legacy tax obligation to Putnam County - as long as the company meets certain hiring goals.
This agreement, which PDA Chairman Sharp referred to as a "biggie" at the meeting, includes a performance clause to ensure that if the projected jobs and investment are not met in the defined timeframe, Legacy Housing would pay a portion of the abated taxes back to the Putnam Development Authority. At the end of the four-year tax abatement period and after meeting the jobs and investment criteria of the agreement, Legacy Housing would get back its title to the property.
Looking ahead, Sharp expressed excitement at Legacy's production increases and noted that when it reaches the eight-home a day level it will have to open a second production line. "Every time they add a house they have to add more people, " Sharp said.
In other matters at its Nov. 14 meeting, Putnam Development Authority members:
> Heard that construction for a smaller shopping center just west of the Eatonton Walmart-anchored shopping center was expected to start around February 2017. "I talked to a Dollar Tree representative and they said they'd be breaking ground in 90 days, so that means Hibbett's (sporting goods) will also be because they are going to be right next to each other, " Schwindler said at the meeting. "They call it a 'shadow center.'"
Share this article
Related Posts