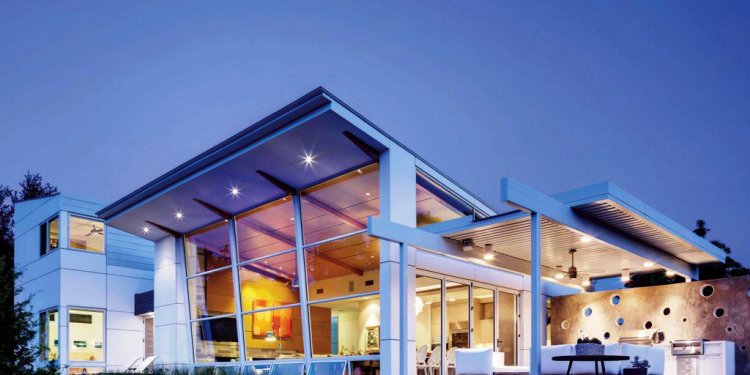 Mid Century Modern Homes Dallas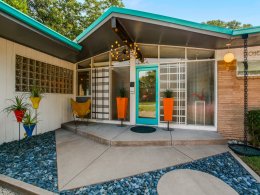 If your eyes light up upon seeing the words "midcentury time capsule, " you're going to have to keep them open for a while. Set on Pinocchio Drive in northwest Dallas's Disney Streets neighborhood (Cinderella and Snow White Drives are to the north and south), this impressively maintained 1954 house is as Mad Men as they come.
Designed by architect Gordon Nichols, the Smith House and its neighbors on Pinocchio Drive were featured in the 1954 Parade of Homes, a National Association of Home Builders event that aimed to showcase the latest trends in building tech and design.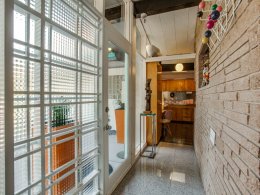 The 2, 240-square-foot home features a low-slung profile with an open-plan living area, vaulted ceilings, and exposed beams inside.
The four-bedroom house, which just hopped on the market last week for $665, 000, retains charming original features like a central brick fireplace, kitchen cabinetry and Formica counters, pink and teal bathrooms, and more. While the striking collection of vintage furniture and art (and that classic pink Cadillac!) won't be included in the transaction, it's certainly helping to set the mood right ("Slip on your smoking jacket, turn on the Sinatra and pour yourself a martini...you're home!" the listing cries.)
Below, check out more photos, including shots of the fab rear pool and outdoor entertaining areas. There's also a tour of the home as seen on HGTV's Home Strange Home with current owner Carlos Cardoza, a graphic designer who's known for hosting themed parties at his time-warping residence.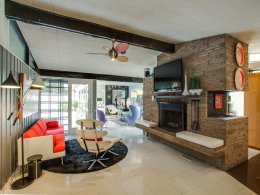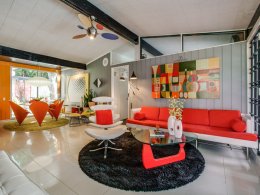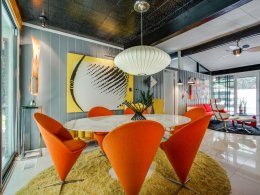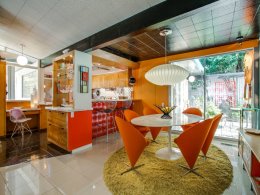 Share this article
Related Posts