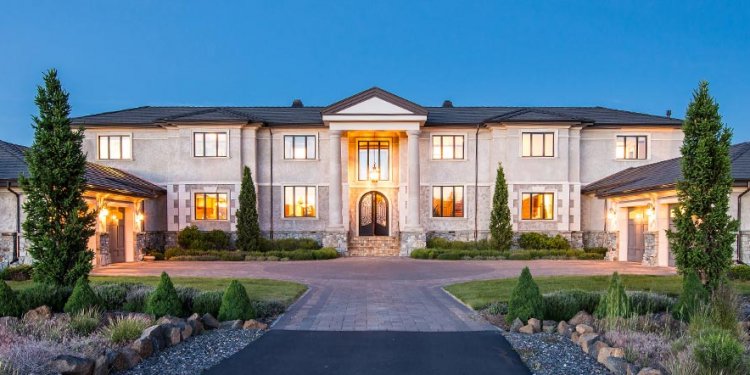 Million dollar Homes in Dallas Texas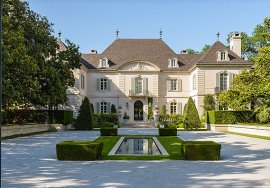 Powered by
Some of you may remember one of my last articles that spoke about the $100 million home in Dallas real estate.This particular listing was, at one time, the most expensive listing in the United States when it was originally on the market for $135 million. The big question was, "Would the most expensive single-family property in Texas history ever sell?"
It sold.
The closing price wasn't disclosed, as it was removed from the MLS, since it would be travesty if the Central Appraisal District got hold of the true value for taxation of this Dallas real estate. Right now, the city has its value set right around $40 million. That is over $1 million a year in property taxes alone. If it ended up getting reappraised at the $100 million price, it would be roughly $2.7 million a year just in property taxes! Not to mention maintenance upkeep, security, utilities and other costs associated with maintaining this estate.
This property ended up closing right around $80 million would be my guess. This property is unlike any other, and rivals any historic home in the world. Do not start to think that a one percenter did not do his homework while purchasing a hundred-million dollar home. The history and significance this home holds is beyond any other Dallas home. It was built by two of the most recognized architects of the 20th and 21st century. Maurice Fatio established the design and Peter Marino furthered it.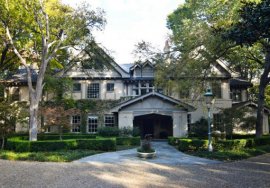 Richard Bretell, who holds three degrees from Yale, one of which is a Master of Arts in architecture and a Ph.D. in art history, said that this property "is the most important home of its era built anywhere in the country." Bretell was also the former director of the Dallas Museum of Art.
It has been said that the last owner, Tom Hicks, spent over $100 million just to remodel and add square footage. How did that cost $100 million? Well, he opened up the quarry where the original stone was excavated from to start. Then only had the best architects of the 21st century to add on using this same stone.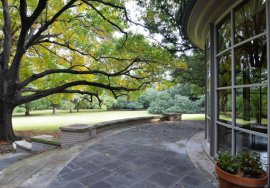 A Dallas billionaire by the name of Andy Beal, of Beal Aerospace, started searching for properties last year. He had his sights on two of the best properties in the nation. One being the 0 million property, 10000 Hollow Way, and the other was one of the Crow's family properties at 4500 Preston Rd.
You may have heard of the Crow family because the late Trammell Crow at one time had interests in over 300 million square feet of commercial real estate. His company's skyscrapers have reshaped many skylines including Charlotte, Atlanta, San Francisco and of course, Dallas. The Trammell Crow Co. was sold in 2006 to CB Richard Ellis for $2.2 billion and some change.
Members of the family own two properties on Preston Road (and many others). One is tax appraised at $38 million and the other is appraised at $24 million.
The other property Beal had his eye on was 4500 Preston Road, which is appraised at $24 million and was up for sale at $59.4 million, later reduced to a mere $46 million. This property sits on 6.1 acres in Highland Park. This property is next-door neighbors to a man named Jerry Jones, owner of the Dallas Cowboys.
Not only did Andy Beal close on the $100 million property but it is rumored that he also has 4500 Preston Road under contract. When you have $11 billion, I guess buying a couple multi-multi-million dollar properties is just another day.
Share this article
Related Posts