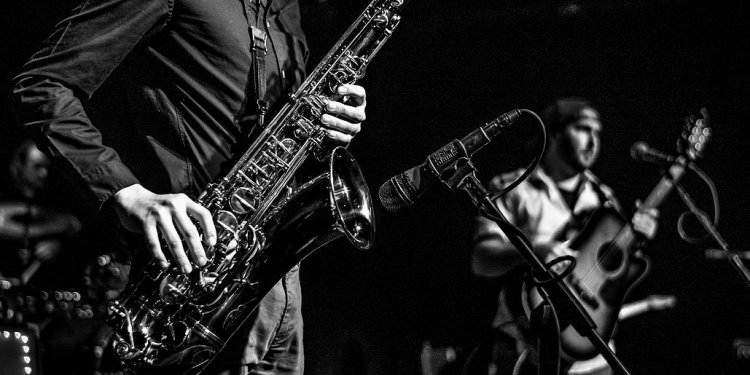 Outskirts of Dallas TX
What I wish all hotels were but next to none are: classic, pristine, lovely, thoughtful, service-oriented and yet affordable. We took Amtrak from San Antonio to Dallas (treat for husband's birthday but the hotel never knew that) just to sleep the night in Dallas and come back on the train the next day, got a cheap train sleeper because in train time it's a nine-hour or longer trip.
Booked this hotel because Google farce map showed it near Union Station but we quickly realized hotel was not anywhere near, stopped at MacDonald's (Griffin and Commerce) and called hotel, husband spoke with Leon who did not make us feel stupid, apologized and said the proximity mistake had been made by a previous guest, said he would pick us up in 10-12 minutes which he did. Riding to hotel he was professional but cordial and helpful with Dallas questions we had. (Chad drove us back to the station the next day, and he was exactly the same.)
Got there and hotel was gorgeous and stately but not intimidating, just timelessly beautiful with a welcoming look and lush ageless landscaping. Inside, grand yet understated elegance, nothing trendy, all clean and orderly. We saw some "beautiful" people pass through (model and athlete? celebs? just plain old rich, pretty folks?) but we also saw couples more like us checking in just ahead of us. Smiling young woman at the desk — super-efficient, warm, poised, friendly — checked them in swiftly and then us just as fast; one minute after we stepped up, we had keys and were headed to the elevator.
We opened the door to our fifth-floor room which was immaculate (kudos, housekeeping), beautiful, roomy but not overwrought (dislike B&B frou-frou), like-new, exquisite low-pile but plush carpet, a vast city view out a wall of large antique windows with the top of a very old and lovely pecan tree just outside, glass doorknobs, nice big flatscreen TV, pretty muted gold and pewter décor throughout including same scheme in drapes and shower curtain but in graphic-designed floral print, and every need furnished: coffee, tea, the iPod docking station tuned to soft classical music, plush robes in a real closet with wood hangers (not with the tiny hook tops), luxe bedding with plenty of pillows, a large pretty desk with two chairs, a comfy stuffed chair with footstool, glasses, cups, even wine glasses. Most old hotels you have to overlook their age but not this place. Not a mar on it anywhere. And nice subtle touches everywhere.
The bathroom was five times the size of a standard hotel bathroom and had a real soft cotton bath rug along with many huge fat towels and a full complement of toiletries. The tub was a bit bigger than normal and I wished I had bubble bath and lo and behold, saw there was a little bottle of foaming gel. Wow.
The minibar had no key so called down and the young lady at desk herself brought up the key. Minibar prices high but not over the moon ($7.50 for a one-serving bottle of wine, not bad).
Being tired and having no car with us, we wanted room service and were shocked to see a huge array of menu offerings, everything from the fancy and eclectic to grilled cheese, little of it expensive, and much of it available 24/7. We ordered a glass of good pinot noir, a tomato bisque w/ fresh cornbread, a shrimp cocktail w/ avocado, and a big plate of flat bread with figs, prosciutto and goat cheese. Even with the fairly standard room service charge and gratuity on the ticket, total was only $51. We loved the food, though shrimp cocktail the least, tiny shrimp in bowl of something like gazpacho and I'm not a fan of gazpacho. We ate at the big desk looking at rain out windows, rain such a welcome sight in droughty Texas and those windows did it justice.
I should say the person who brought room service was person I ordered from over phone and he was so courtly and sweet in all our dealings, and he had put a tiny fragrant bouquet of tiger lilies in tiny vase on tray. I put them in a wine glass where they brightened the room the rest of our short stay before wrapping them in wet tissues to take with me the next day, ended up giving them to the Amtrak lady who then spent nearly the whole day listening to everyone complain about the train being four hours late so the flowers did double duty giving comfort and pleasure.
By the way, a little note on the room service tray said to put it outside and call down and they would come get it and they did, right away! So you never have to look at the dregs of anyone's meal as you go down the hall, nice.
A few things to know: we are semi-retired, of necessity very budget-minded and fairly humble in appearance. But though we booked online under the military rate of $113, we felt treated as graciously as if we were millionaires. We were also impressed they have such a generous military rate, so many hotels don't and make no apologies. Just know, though, that our room would be well-worth twice what we paid and then some.
The hotel made our first visit to Dallas in five years memorable. We had sworn off Dallas because last time we were there we were unfairly and I am sure illegally towed and the whole ordeal cost us $200 plus the trauma of having to retrieve our vehicle late night from way outside of town at a tow yard with bullet holes in its front. That time, we came back to our hotel, checked out in the middle of the night, and tore up our expensive Stars tickets (we had been coming to Dallas for years to see indie films and hockey). So Dallas Tourism owes this place as the epitome of good PR for the city.
We learned from the very friendly man at the desk when we checked out that in general everyone working at the hotel has been there forever. Well there you go, treat good employees right, they stay and they treat guests right. Pay attention, hotel owners.
We did not visit the bar, supposed to be legendary for its live music and its cocktails. Next time.
Room Tip:
When I made my reservation online there was a box in case you wanted to request anything and I just...
Share this article
Related Posts