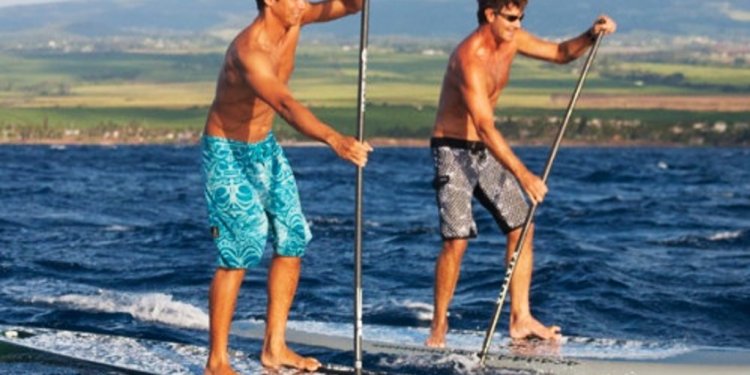 Rental in Dallas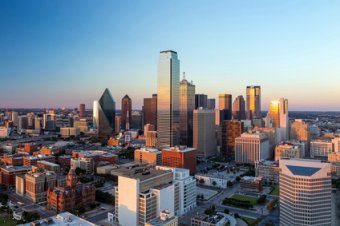 | | | | |
Click on the second tab of our branch menu to see where it would be best for you to rent a car in Dallas. If you are flying into the city, quickly continue your journey from our Dallas/Fort Worth (DFW) International Airport branch. Our airport location is open every day and provides the option of 24-hour vehicle returns. We also other two other pick up spots, one at the Dallas/Addison Marriot Quorum hotel and one at the Sheraton in downtown Dallas. All of branches offer a large selection of premium, up-to-date vehicles from leading brand manufacturers.
Traffic Information
Driving in Dallas can be a challenge so we recommend to make use of a GPS and traffic apps on your smart phone to stay up to date about congestion. The Mixmaster is particularly tricky as you need to be aware of which lane will allow you to exit towards your desired destination. In general, traffic tends to be worse mornings heading into the city and away from the city centers in the evening. Plan your route ahead of time to make sure you know how to or can pay for any electronic toll roads you may encounter along your route.
Business Travel
Dallas has created a business-friendly environment and is home around 18 Fortune 500 companies plus to a vibrant entrepreneurial community. With a rental vehicle you can easily move about and make it to client meetings and events. The startup scene is also growing in the Big D and there are regular meetups like Dallas New Tech and Startup Grind Dallas, where technology professionals can network. It is also worth checking out what is happening at the Dallas Regional Chamber which offers programs and events exploring the future of business and innovation in the area.
Distance to Dallas Regional Chamber
From DFW Airport: 21 miles, about 27 minutes
From Dallas Sheraton:9 miles, about 16 minutes
From Addison Marriot Quorum Hotel by the Galleria : 12 miles, about 17 minutes
Do I need a credit card?
Paying with a major credit card is the preferred method of payment and Sixt accepts all major credit cards. Debit cards may be accepted at the discretion of select Sixt rent a car locations along with two forms of government-issued identification, the available funds and the meeting of other stated criteria.
Which documents are needed to pick up a rental car?
A valid driver's license for all named drivers, valid for a minimum of 12 months. Driver's licenses printed in non-Roman alphabet (Arabic, Chinese, Cyrillic, etc.) must be accompanied by an International Driving Permit. Any driver's license originating from countries not part of the international driver's license treaty must also be accompanied by an official translation. Renters not from the United States must provide a valid government issued secondary form of identification such as a passport as well. For renters from the US paying with a debit card two proofs of address such as a utility bill or bank statement are required.
Will I be covered by my own car insurance?
Yes, it is permitted to use your personal auto insurance when renting a car with Sixt in the US. It is advised that you contact your insurance provider to ensure you are covered for the type of vehicle you are renting. You will be required to provide information regarding your insurance coverage such as the name of your provider and your policy number.
What is included in the rental charges?
Unless otherwise stated the rental quote/price displayed on the final page when booking includes the daily rate, statutory taxes, additional extras (if selected) and all applicable surcharges and fees.
Can I rent a specific car model?
No. Reservations are only guaranteed for the selected car category.
Can I change my booking and do I have to pay a cancellation fee?
Cancellations and changes can be made at any point prior to the start of the rental. Prepaid reservations are subject to cancellation fees as well as other specific restrictions regarding amendments and refunds.
Can I cross state lines and/or borders with my rental car?
Territorial restrictions apply depending on the state the rental takes place. For specific information please contact a Sixt booking agent or refer to our Rental Information page.
Can I rent the car at one place and drop it off at another station?
Typically one-way rentals between Sixt locations are allowed, however, additional fees may apply. International one-way rentals are not allowed.
What is Sixt's refueling policy?
We provide all rental with a full tank of fuel, therefore it must be returned with a full tank of fuel to avoid additional charges as specified on the rental contract. In addition Sixt offers their customers the option of pre-paid fuel. By opting to pre-pay the fuel in advance you may return the vehicle with less than a full tank of fuel.
What add-ons are available and how much do they cost?
Sixt offers optional add-ons such as child seats, guaranteed navigations systems, additional drivers, winter tires, snow chains and luggage racks. Including extras will incur additional fees and are subject to availability at Sixt rent a car locations.
Can I rent a car with unlimited mileage?
Sixt rent a car offers unlimited mileage on select vehicles at select Sixt locations.
Does Sixt deliver and/or collect rental cars?
Deliveries and collections are available at select Sixt rent a car locations and are subject to additional fees.
Do I have to pay a security deposit?
In general, an authorization of a minimum of $200 plus the amount due for the rental will be taken as an authorization against your credit card for security purposes. The authorization will be higher for specialty vehicles. If paying with a debit card a deposit of $200 plus the cost of the rental will be taken as a deposit from the debit card. These funds will not be available to you during the rental period.
Share this article
Related Posts