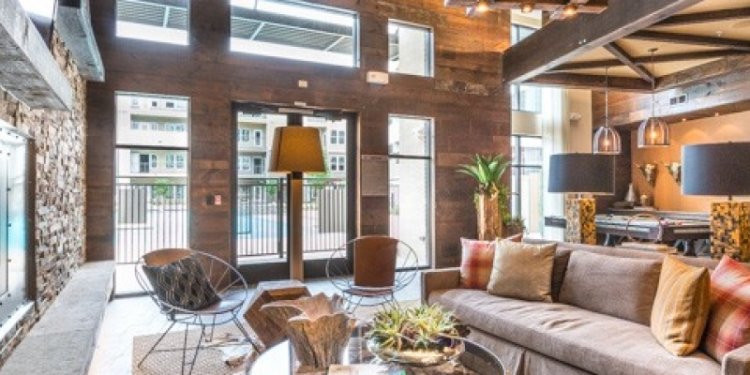 Apartments Search Fort Worth
Relocating to Fort Worth, Texas, is easy with the large selections of furnished apartments in this beautiful city. Whether work or something more personal brought you to the city, you'll find plenty to do in your free time here, including visiting the Fort Worth Zoo and taking in a sporting event at the Cowtown Coliseum. If your taste runs toward more cultural pursuits, the city is home to the world-famous Kimbell Art Museum, the Modern Art Museum of Fort Worth and the Fort Worth Museum of Science and History. When you're ready to find your new furnished apartment in this exciting city, you can make the search easier with the multiple options available on Rent.com.
Furnished Apartments in Fort Worth-Finding Yours and Getting the Most for Your Money
Fort Worth is a diverse and growing city with many revitalized neighborhoods. The downtown area is packed with high-dollar lofts and condos. The hip Southside has a funky range of budget and more expensive furnished apartments to choose from. In the Stockyards area on the north side of town, you will find older homes with an historic feel, some of which are divided into furnished apartments. With most of the population growth in Fort Worth happening in the southwest area of the city, thousands of new apartments are being built there to satisfy the demand. Depending on your preference for nightlife or quiet life, the various areas within Fort Worth will suit anyone's taste.
You will want to do your homework when searching for the perfect furnished apartment to rent. Rental price vary greatly with location and amenities. Determine your budget first, and then narrow your search to areas closest to work or school that fit within your finances. You will find that how much an apartment is furnished also affects the rental price. If the unit only has the large pieces of furniture included, chances are the rent will be less than if it is completely decorated with curtains, lamps and other decor pieces. Read this helpful post on Rent.com's blog about furnished apartments to better understand your choices.
Share this article
Related Posts