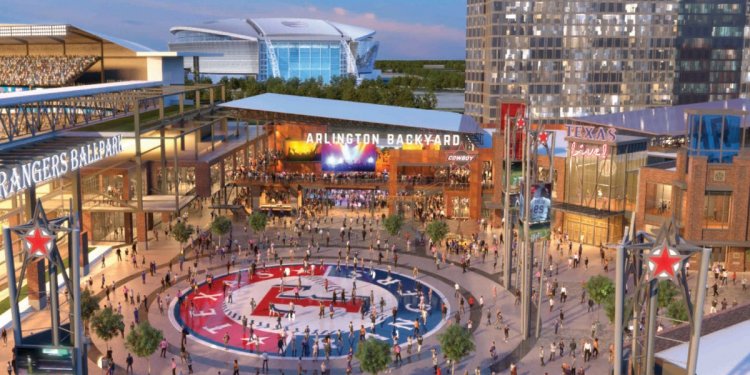 Arlington County Texas
Texas is changing fast — socio-economically, demographically, technologically and politically — driving demand for an innovative, talented and well-educated workforce like never before.
Jobs today and in the future require specialized skills and innovative thinkers.
Access to higher education and the ability to move larger numbers of students from kindergarten through college commencement will be key to continued growth and success of each individual and our state.
In Texas today, about 38.5 percent of adults ages 25 to 34 hold a college degree or certificate. By 2030, 60 percent of young adults will need a degree or certificate to meet the goals laid out in the state's 60x30TX higher education plan.
Our cities, counties, school districts and two-year and four-year college systems will have to make radical changes in the way we share information and collaborate to guide students through their college years.
We must expand the college-going pipeline and increase the number of students who earn a degree or certificate annually from about 300, 000 today to at least 550, 000 a year.
One of the first places where we can have an immediate impact is within the two-year college system.
Statewide, less than 23 percent of students who enrolled in a community college in 2009 had advanced to a senior institution six years later, according to the THECB's Accountability System report
While not every student enters a two-year college with the intention of earning a bachelor's degree, too many students who can succeed at a university are not advancing to one.
The University of Texas at Arlington and the Tarrant County College District are partnering in a new Early Transfer Identification Program that will connect first-semester TCCD students with transfer counselors who will support them through their associate degree and shepherd them toward a UTA degree plan from the outset.
TCCD and UTA will share relevant student data to create an early admissions record at the university level for prospective students.
The record paves the way for UTA to clearly communicate with students, track their progress and invite them to special workshops and campus events.
Participating students will not waste time — and money — on classes that will not count toward their major.
Share this article
Related Posts