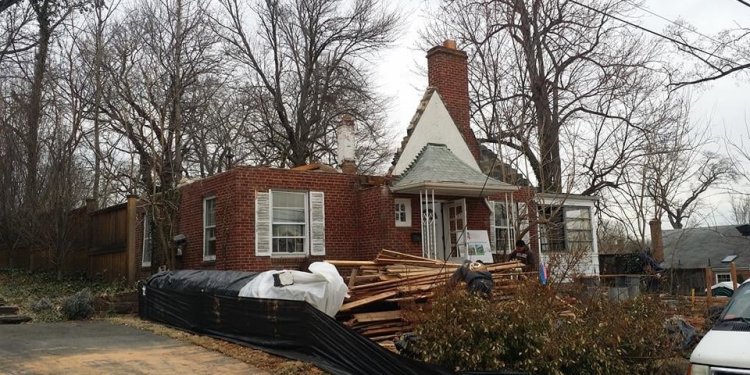 Arlington Home Service
(703) 362-0930
These guys are awesome. I now have the nicest kitchen in Arlington, thanks to their hard work and attention to detail. They completely redid my kitchen, including fairly onerous electrical work, and the results are beautiful. Chris, the owner, is really easy to work with and cheerfully put up with tons of anxious questions from me about whether we'd be finished on time. I was skeptical that we'd be able to meet the fairly ambitious schedule that we'd laid out, but they did - and the end results are fantastic. Everyone who's seen my kitchen has asked who did it - it's really nice work. Highly recommended.
We had a branch pop through our roof and ceiling during a storm. Chris and his team assessed the damage (thankfully minor), fixed and repainted quickly and it looks great. A pleasure to deal with and we will be going back for sure!
Finally, a contractor that shows up and does his job! They are timely, considerate and clean. They are craftsman. I would use them again in a minute ! Thanks so much for all your help Chris. The Friedman Family
I cannot rate Chris and his staff highly enough. They went way above and beyond the call of duty to ensure every little detail of my project was taken care of in a very timely manner. I found the crew to be highly professional skilled and more than reasonable to deal with from a cost perspective. I would not hesitate to call Chris again for any interior home repair needs. My project consisted of wall/ceiling water repair from Hurricane Sandy, painting, evening out walls that had multiple nail pops, switching door jams, installing a new garbage disposal and repairing my outdoor faucets. I have no doubt if anything else comes up, the AHS Team can take care of it!
My husband and I have used Arlington Home Service for several years and been very pleased with the work, which has included painting, soffit repair, gutter cleaning, plumbing, and electrical work. Projects have been completed on time and on budget, either by Chris Lamar or one of his very nice workers. I believe that the business was involved in some big projects last summer which may be why AJP had a bad experience. As a small business owner myself, I know that sometimes it's hard to keep up with a sudden, unexpected influx of queries. Since AHS completed a project for me two weeks ago, I think everything is on track now. And I would say that, unless your repair is an emergency, they're worth waiting for.
Impossible to contact, tried e-mail, phone left messages not even a response in over a week, can't really give a review on their work but their orgainization and communication is a joke, I don't like to waste time and you will with this kind of service
Share this article
Related Posts