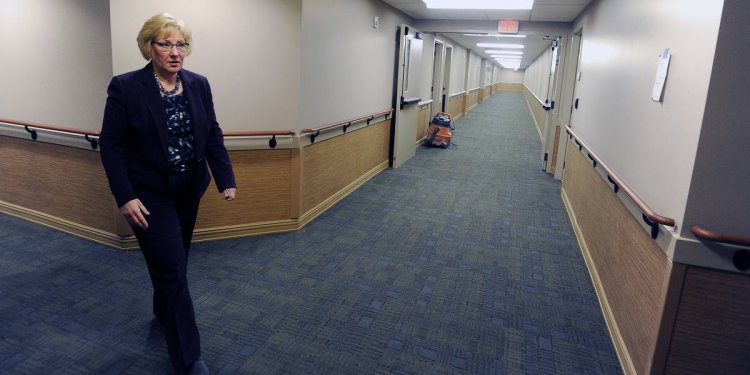 Lutheran Home Arlington Heights IL
Hearthstone Assisted Living at Lutheran Home offers a welcoming, home-like atmosphere that helps residents and family members feel at home. Based on a social model, our Assisted Living residences are built in a way that encourages interaction. Opportunities for social outings and events are offered daily and residents enjoy many enriching activities and productive ways to spend their time, which helps them to stay active and engaged—mentally, physically and socially.
At Hearthstone, personal rhythms of life, abilities and daily schedules are respected. Our dedicated team nurtures and encourages independence at every turn. Residents receive just the right amount of dignified support and daily help in a safe and reassuring environment.
Highlights:
Residents may receive assistance with personal care such as bathing, shaving, dressing and medication management.
Healthy and delicious, chef-prepared meals are served every day.
Housekeeping and laundry services are provided.
Residents of Hearthstone Assisted Living at Lutheran Home live self-directed lives. They're able to thrive and be at their best with the assurance and peace of mind that come from having the assistance they need.
I turned 90 this month and have been in this "magic wonderland" for over 2 years. My former neighbor and good friend invited me here for lunch one day and it was instant love for me. I already had a deposit at another retirement home, but there was a special feeling of warmth and friendliness I could not resist.
The staff is the best! They are caring, friendly and always ready to help. This year I was voted Most Sociable. That takes no effort at all. Living here just brings out the best in all of us.
Chris – Hearthstone Resident
Hearthstone should be called a haven for all of the residents. We all have the aid of the staff as well as reminders, information, help with health appointments and much more. The service and food would be difficult to match. Friends have highly praised the food and it is a pleasure to invite friends and family to Hearthstone.
Most impressive is the gardens, flowers and landscape which are carefully planned and enjoyed by all. A beautiful display of landscape all around!
Virginia – Hearthstone Resident
Three years ago when I sold the "Family Homestead" and dispersed a lifetime collection of belongings, I gave away a "Home Sweet Home" needlepoint picture. Now I wish it had been kept as it would be right at home hanging on my apartment wall. Hearthstone is a great place to live!
Lois – Hearthstone Resident
I entered Hearthstone in July, 2014 having checked it out while visiting my wife in the Lutheran Home Alzheimer's area. She passed away in March 2014. So I moved into Hearthstone. I really like living here with the security and help from the staff. It's a good place to live and nice that the Chapel is so close.
Harold – Hearthstone Resident
Being a Hearthstone resident for a little over one year, I can readily express my feelings. Moving into my unit was handled very efficiently and in a caring manner. It's nice not to have to worry about things as the friendly efficient staff provides three meals daily and is always on hand to help when needed. Medical assistance is there when needed.
The grounds enable residents to be out and about and enjoy the nice weather. Family and friends are always welcome to visit.
I made the right decision when I sold my home and moved to Hearthstone.
Niels – Hearthstone Resident
For more information about Assisted Living at Lutheran Home in Arlington Heights, call (847) 368-7400, or use the
Share this article
Related Posts