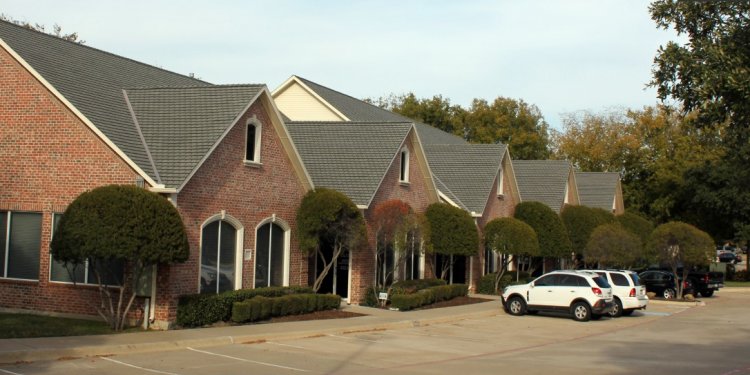 Condos for sale Dallas TX

Dallas and the surrounding areas feature a remarkable mix of neighborhoods and architectural styles-so much that for a prospective buyer the choices can be overwhelming. There are distinct characteristics about certain styles of homes that define them, and knowing the details you like goes a long way towards finding the right house for your family. Traditional architectural design is pretty easy-Greek Revival (think of the plantations along the Mississippi), Colonial (brick two story symmetrical box), and Ranch (sprawling one level) that has morphed into Texas Modern (since it's Texas it's just bigger). But there's one amorphous sort of architecture that's really popular today and mixes any number of design elements for a cohesive whole that's perfect today's family.
Contemporary Design
Contemporary homes in Dallas, industrial and commercial architecture is cutting-edge-geometric, glass, clean lines, and lots of light-but contemporary and modern real estate in Dallas is defined as the architecture of today-whatever is being designed and built is contemporary. These houses are not defined so much by exterior design and style influences so much as how the house is built and the interiors. Modern architecture is an entirely different style, encompassing post-Victorian architecture through the mid-century era. They're traditional with a twist-a Craftsman with large windows and French doors to an outdoor living room, or a Mediterranean with a seamed metal roof instead of tiles. A loggia might run across the length of a contemporary ranch, with outside access from every room.
These houses are built with an eye towards sustainability and green design; solar or geothermal heating is an example, as is the use of non-toxic and recycled materials. Hardwood floors are common throughout-trees are renewable, non-toxic, and wood floors offer lots of options for interior designers. Builders of new homes are installing low VOC paints and natural-fiber carpeting, using natural and native landscaping, and creating open spaces that flow to outdoor living rooms.
What Contemporary Homes Offer
Defining elements of Dallas contemporary homes are; an open floor plan and a two story foyer are common. A "chef's kitchen", which feature high-end commercial appliances-dual ovens, multi-drawer dishwashers, and multi-burner stoves, granite countertops, and a large island is considered a requirement in a new home. Wine rooms have replaced the wet bar inside and the wet bar has moved outside. Builders recognize that having room in the garage for actual cars mean three car garages with a separate door for the third bay, and a mudroom-that my or may not double as a laundry room-between the kitchen and garage.
An elegant downstairs master suite is another hallmark of contemporary homes. These bedrooms are large, often open to the outside and feature bathrooms that rival a nice hotel-separate water closet, large shower with multiple shower heads, and a freestanding jacuzzi tub. Closets have become dressing rooms with tons of storage. This design concept works well for families with children who are older or even out of the house since you can live completely downstairs.
This style of homes have open floor plans and are great for entertaining, as most parties happen in the kitchen regardless of how much time you spend making the rest of the house inviting. Guests can flow from the kitchen into the great room or family room seamlessly and nobody feels like they've been sent down to the kid's table, away from all the fun.
These houses may also feature an outdoor room, which usually has a kitchen to rival the house with a gas grill, pizza oven, wet bar, and stone fireplace wired for a TV. Higher-end homes have heaters built into the ceilings for year-round use.
What's Great About The Architectural Style
These homes are built for entertaining, and families. You can find them in almost every neighborhood in and around Dallas, as they fit in everywhere and are not uncommon rebuilds after a tear down. However, do remember that most suburbs will not have this style of home unless specifically set forth by HOA guidelines and rules. Most suburbs will consist of much more traditional homes so a buyer would need to stick mostly to the City of Dallas to find that perfect contemporary floorplan.
A contemporary house in Dallas is perfect for families who have big, multi-generational parties. Dallas offers something for everyone when it comes to lifestyle and architecture, so please contact us if you'd like to find out where to find the dream house for your family.
See also:
Share this article
Related Posts