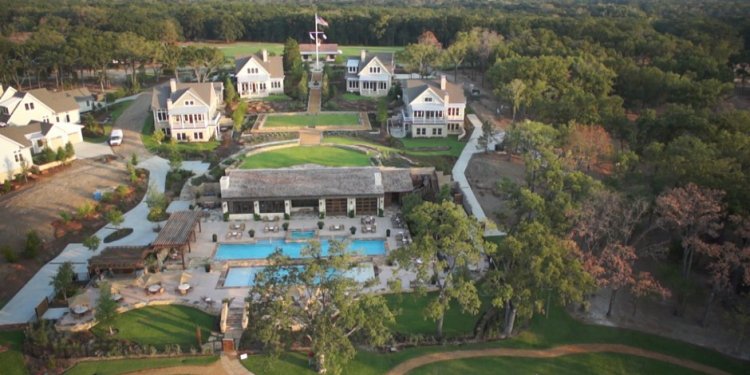 Dallas vacation Homes
Located in Northeast Texas, Dallas is a major city in the United States. It's one of the most prominent metropolitan economic areas in the United States and is also a hotspot for tourism. Home to professional sports teams from the four major sports, Dallas is a popular destination for sports fans. The famous Cowboys Stadium has hosted the Super Bowl, NCAA basketball Final Four, NCAA football playoffs, WrestleMania and more big events. Dallas has great restaurants, bars and clubs as well as a stellar parks and recreation scene.
Things to Do in Dallas
With fascinating history and great museums and attractions, Dallas is a great destination for a Texas vacation. One of the most popular spots in Dallas is The Sixth Floor Museum at Dealey Plaza, which commemorates the life of former U.S. President, John F. Kennedy, who was assassinated in Dallas in 1963. Travelers can also checkout the George W. Bush Presidential Library and Museum for plenty of informative and fun exhibits for both children and adults. The Dallas Museum of Nature and Science as well as the Museum of Art are great places to visit for a fun and educational activity. To see beautiful floral displays and plants, visit the Dallas Arboretum and Botanical Garden, an attraction fitting for guests of all ages. Animal-lovers visiting Dallas are in luck, as the city is home to both a zoo and an aquarium.
Downtown Dallas offers many opportunities for visitors to learn about the city's culture and history. Walk through Pioneer Plaza, a large public park home to sculptures of cattle commemorating nineteenth century cattle drives along the Shawnee Trail. Reunion Tower, a 561-foot observation tower with an observation deck, is a great place to see the city, especially at night when you can see light shows. Lastly, Dallas is home to the Dallas Cowboys football team, Dallas Mavericks basketball team, Dallas Stars hockey team and Texas Rangers baseball team, so if you're traveling to Dallas in any season, you can catch a great sports game.
Dallas Day Trips
There are plenty of great cities around Dallas where you can take day trips to if you're looking to experience even more of Texas. Right outside of Dallas is Fort Worth, which has a much more southern feel than Dallas. Fort Worth is home to plenty of great museums. While there, head to the Stockyards District to experience some Texas traditions like cattle drives, barn tours and mechanical bull rides as well as great food and shopping. Grapevine, Texas, is a charming city just a short drive from downtown Dallas that has a very historic downtown district with great shopping and dining. Home to the, Sea Life Aquarium, LEGOLAND Discovery Center and also the Grapevine Vintage Railroad, which offers vintage train tours, Grapevine is a great family vacation spot.
Dallas Accommodation
You can find quality Dallas vacation rentals on Tripping.com, as well as cabins, homes, apartments and cottages for rent throughout Texas on the site. There are beautiful, large homes being rented out for short and long term stays for larger groups and families and also smaller options with apartment and condominium style rentals which all can be found here on Tripping.com. You can also find great hotel deals in Dallas on Tripping.com as well. Whatever kind of vacation stay you're looking for in Dallas, you can find it here. Book your Dallas vacation on Tripping.com today!
Best Dallas Neighborhoods to Stay in
Dallas has undergone some major renovations in the last 40 years, and some thriving neighborhoods showcase those changes. For the art aficionado, food enthusiast, and music lover Dallas serves up exactly what you're looking for. But where to go for each? We've selected some of the best neighborhoods to stay in, so be sure to check out Bishop Arts District, Deep Ellum, and West Dallas for your perfect vacation in Dallas.
Things to do in Bishop Arts District
It claims that it's the most independent neighborhood in Dallas, so what makes it stand out from other parts of the city? Bishop Arts District is home to over 60 locally owned boutique shops, cafes, restaurants, and art galleries. In the 1930s, this neighborhood was the site of the city's busiest trolley stop. Now, it's the small-town feel and welcoming environment that brings people to the area. There's always something going on here, whether it's a wine walk or Small Business Saturday. North Bishop Avenue is the place to go here, and it's where you'll find Hattie's Restaurant. Their food and upscale atmosphere will have you ready to come back again the next day. But don't forget to check out Dallas Grilled Cheese for a brew and a sandwich—some of the best grilled cheese sandwiches in the city! This neighborhood is really the place to go when you want to live like the locals, as its collection of antique stores, pop up shops, and incredible amount of independently owned food joints will have you discovering all sorts of quaint places.
Things to do in Deep Ellum
Once the happening spot for the 1920s Jazz and Blues scene, Deep Ellum is now a hip arts and culture-driven district located just outside of downtown Dallas. Every April, the neighborhood puts on the Deep Ellum Arts Festival where, for 3 days, the community celebrates with live music from over 100 bands, outdoor art exhibits, and delectable food. Oh, and there's also a pet parade component to the festival where you'll get to see adorable pets in costume for no reason in particular. The neighborhood is known for its iconic outdoor art, comedy clubs, and thriving nightlife. For grub, check out Angry Dog, a local favorite. This bar has a great selection of drinks, but the customers come for the food. Try the Angry Dog, a hot dog loaded with chili and cheese with a side of fries. Craving Chinese food? Be sure to head over to Monkey King Noodle Co. Although it's got that hole-in-the-wall feel, the food has people lined up waiting to get their hands on Northern Chinese-inspired street food.
Share this article
Related Posts