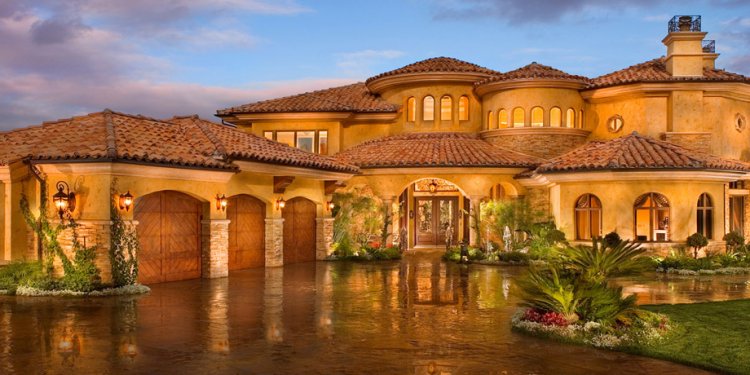 Most Beautiful Homes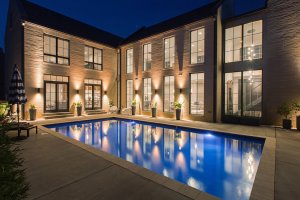 From contemporary chic to classic grandeur, Little Rock's architecture is as diverse as it is impressive. We asked the owners of our 10 favorite homes what made them fall in love.
5, 200 sq. ft. / 5 bedrooms, 3.5 bathrooms / Built in 2015
"After considering the more traditional styles common to the area our lot was in, we realized that we were both really drawn to the clean and uncomplicated lines of contemporary architecture. Jeff Horton and Jennifer Herron (Herron-Horton architects) designed our house. Their style is also very contemporary and they're wonderful and down-to-earth people that we really enjoyed working with."
72 Chenal Circle
14, 000 sq. ft. / 4 bedrooms, 5.5 bathrooms
Built in 1991 by Jack Hartsell Construction
"The home was built with Chenal Country Club in mind. I am a keen golfer and a founding member of Chenal Country Club. Our home's style was inspired by a tour many years ago of homes in the Buckhead section of Atlanta. The homes had a very appealing grandeur and impressive charm that complemented the area. Our builder, Jack Hartsell, took us on a tour of similar homes that he constructed in the Little Rock area and the product of these ideas is found in our home. Thanks to Mr. Hartsell's extensive background and expertise, no architect was necessary."
2500 N. Jackson Street
4 bedrooms, 4.5 bathrooms, garage apartment
Built in 1924 by architect Max F. Mayer;
renovated 2005 by Bill Clark of CDI and architects Rodney Parham and Polk Stanley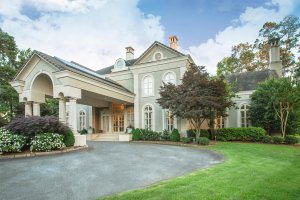 "The house was built by Hayley and Julia Bennett - both big personalities in Little Rock. Mr. Bennett was one of the original founders of The Country Club of Little Rock, hence building his home next to the 10th green. The house was featured in House and Garden in 1930 as a 'house after the French style.' We were friends of Raymond Rebsamen, the second owner of the house, who invited us to a party at the home many years ago and I instantly fell in love with it. When my husband asked me if there was a home I liked in Little Rock, I told him the Rebsamen house!"
11 Edgehill Road
3 bedrooms, 4 full bathrooms, 2 half-baths
Built in 1929, complete remodel in 2008
"We chose this house as our home because it is one of the most beautiful houses in Little Rock. We already lived on Edgehill, however, I had always told my husband if the house was ever for sale, we were buying it! We renovated the house mainly to modernize its kitchen and bathrooms. We also wanted large room-size closets, and that meant an overhaul upstairs. It has ended up being the perfect home for us with ample room for entertaining both indoors and out, while still having a couple of cozy spots for family dinner and watching movies."
14 Edgehill Road
8, 300 sq. ft. / 5 bedrooms, 5.5 bathrooms in main house;
1 bedroom, 1 bathroom in carriage house;
1 bathroom, 1 kitchen in pool house;
1 additional bathroom under the house for outdoor events / Built in 1948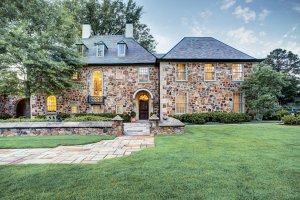 "We were looking for a home after the last of our brood had graduated from PA and gone to college and we drove past a house with a 'For Sale' sign at 14 Edgehill Road. We immediately called Janet Jones, who had it listed. As soon as we walked in, though, we knew that it simply would not work. However, when we walked outside on the den terrace, we gasped. The backyard was amazing and had a gorgeous view of Allsopp Park. We went to lunch, and my husband said, 'I bet we could make that house work.' The rest is history. We have been happier than we ever imagined and love our home more and more each year."
506 N. Elm St.
5, 000 sq. ft. / 4 bedrooms, 3.5 bathrooms
Built in 1893 on the site of an existing homestead farmhouse;
the central fireplace pre-dates the rest of the house
"When we came to Little Rock, we were looking for a place to settle – to raise our kids and have our grandkids visit. As soon as I walked in, I knew this was where we'd be. It feels like a farmhouse in town, which is perfect for us. We live on the porches, the kids are constantly swinging from or climbing up the trees, and we've got peaches, tomatoes and okra growing in the back garden. We also love the history of the house, it's been a landmark in the neighborhood, is listed on the National Register of Historic Places and nearly everyone who visits tells us things about it that we didn't know."
10 Pleasant Valley Drive
10, 000 sq. ft. / 4 bedrooms, 4 bathrooms / Built in 2001
"We decided to build when remodeling became too complicated. We had always admired the corner glass windows in a friend's home designed by Fay Jones in Fayetteville, and we knew we wanted a stone house with a metal roof. Aside from that, we were pretty flexible. Gene Levy at the Cromwell firm took our minimal brief and designed a house that we enjoy every day. We love that it's so modern and different in style and lets in so much light. It's also an electronic smart house."
1617 Center Street / 5, 000 sq. ft. / Built in 1893
"We fell in love with this house for its unique beauty, its Queen Anne style and its handmade woodwork. She is historically significant to the city and state and is on the National Register of Historic Places. We also love the neighborhood for its cultural diversity."
160 Hickory Creek Circle
7, 105 sq. ft. / 4 bedrooms, 4.5 bathrooms / Built in 1994
"We chose our home because we felt it was strikingly beautiful inside and out while also being a great family home with an open floor plan. The home is unique in that it sits on two lots with water surrounding it on three sides. The home has a grand entry with 20-foot-high ceilings, an artist's rendition of Michelangelo's 'Creation of Adam, ' large custom chandeliers accenting multiple great rooms and a majestic staircase. There is a lot of attention to detail throughout the house. It's our very own personal resort."
6916 Westridge Road
8, 500 sq. ft. / 3 bedrooms, 4.5 bathrooms / Built in 2013
"This was the design we picked after losing our original house in a fire. It was built by Troy Powell of T-1 Construction Inc., who helped us a lot with the difficulties of building a new home to replace the one we'd lost. We wanted a home with a lot of outdoor spaces and room for entertaining, and the style was reminiscent of the Old World style we loved so much when living in Germany and Switzerland."
You Might Also Like These
Permalink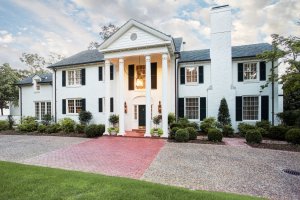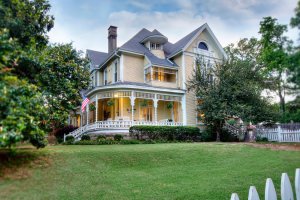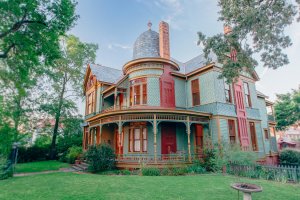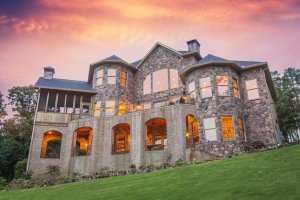 Share this article
Related Posts