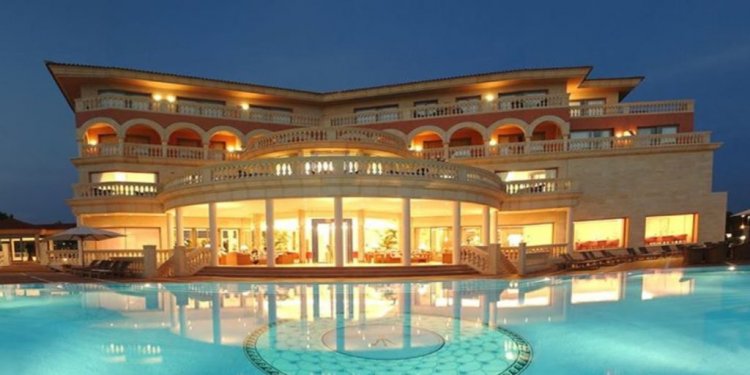 Top most beautiful houses in the world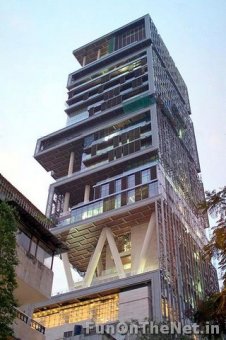 From a heated flooring system to a room dedicated to the art of gift-wrapping, these homes have got it all. Some of them will make even the rich and the famous sit up and take notice. Presenting the 10 most expensive houses in the world.
1) Antilla, Mumbai, India ($ 1 billion)
Antilla breaks the world record for the most expensive house in the world. This 27 storey mansion is the modern high-tech Taj Mahal of the new era. It is owned by the fifth richest man in the world, Mukesh Ambani. This 40, 000 square feet house has everything from a helipad to a swimming pool, health centre, Krishna temple, yoga studio, bar and library. In short, it has everything that a person wishes to have around him in a lifetime. What makes this towering structure even more unique is the fact no two floors are alike, either in the plans or materials used. Mukesh Ambani is very fond of modern cars and to accommodate his collection of 168 cars, his house has got 6 floors dedicated just to the parking of these cars! As if all this wasn't enough to make you green with envy, the house has a staff of 600 for maintenance activities.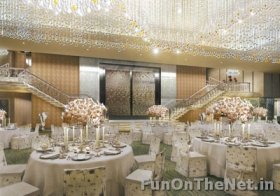 2) Villa Leopolda, Cote D'Azur, France (6 million)
This spectacular 80, 000 square feet estate located on the French Riviera is spread over two guest houses across 20 acres of ground. The most exciting feature of this villa is its private beach front which is the most beautiful beach front in the south of France. It also has 11 bedrooms and 14 bathrooms, huge formal gardens with countless olive, cypress and lemon trees and a swimming pool. Originally built for King Leopold from Belgia, this villa was later bought by Edmund Safra. The home was also rumored to be sold to Bill Gates along with Gianni Agnelli and an undisclosed Russian Tycooon.
3) The Penthouse, London, UK ($ 200 million)
When you say the word London, you expect the word high prices to follow. However, £6, 000 per sq/ft apartment will shock even the most experienced real estate agents. Located in Hyde Park, this is the most expensive flat in the world. Not only does it offer magnificent views of Central London, it has its own car park and access to a number of spas and squash courts.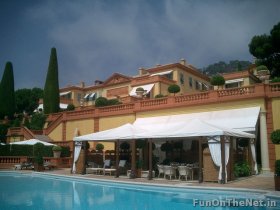 It even has its own wine tasting rooms! As is expected, the apartment is protected by a number of security features such as bulletproof windows, iris scanner and a panic room. You will find round-the-clock help here on hand.
4) Fairfield Pond, The Hamptons, US ($170 million)
This amazing house is owned by Ira Rennert. Spread over 63 acres of land, this is the largest residential compound in the US. This house is known for its own private bowling alley and a $ 150, 000 hot tub. It also has 29 bedrooms, 39 bathrooms and 5 tennis courts. At first, it was hard for people to believe that it wasn't a hotel, spa or retreat place.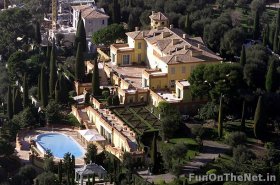 5) Hearst Mansion, Beverly Hills, US (5 million)
This impressive house was built by the US newspaper tycoon William Randolph Hearst. It was later purchased by Leonard Ross, a lawyer and investor in 1976. Spread over 6 hectares area in the famous platinum triangle neighborhood in Beverly Hills, this prestigious house has 6 separate residences, 3 swimming pools, 8 fireplaces, tennis courts, a nightclub and 29 bedrooms.
6) Franchuk Villa, Kensington, UK ( $161 million)
Located in Belgravia area in Central London, this house is the most expensive house on the market as of now. Built in Victorian style, this building has 6 floors with 20 foot ceilings. It has many luxurious amenities such as a swimming pool in the basement, a gym, private cinemas, a news room all spread over more than 21, 000 square feet of living space. It also has a large garage space. Currently owned by Lebanon's developer, Musa Salem, this house is now up for sale.
7) "The Pinnacle, " Montana, US ( $155 million)
For those who love to ski, this property would be a paradise on Earth. This sky lodge is the largest estate in the elite private ski and golf community "Yellowstone Club". As you have probably already guessed, this is the owner's, Tim and Edra Blixseth's home. It includes a number of amenities like a heated flooring system throughout the house, fireplaces in all bathrooms, a huge wine cellar, an indoor and outdoor pool, a gym and massage room. It also has 10 luxurious bedrooms.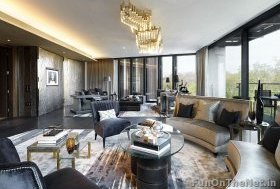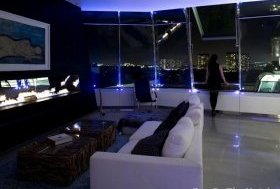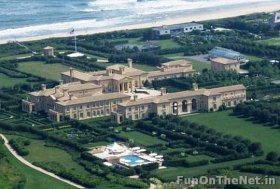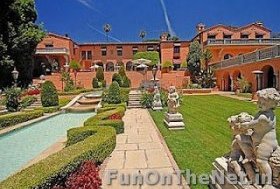 Share this article
Related Posts