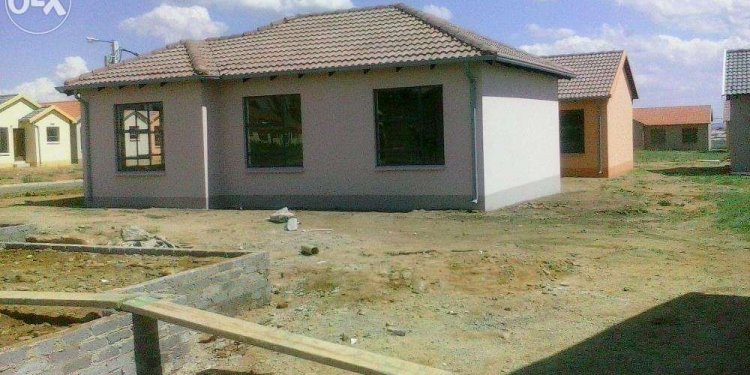 New Homes for Sales
I don't need to tell you how great Los Angeles is. The city is a major economic center, a highly regarded fashion mecca, and, of course, the entertainment capital of the world. It is one of the fifteen largest urban areas in the world! Living anywhere in this metropolitan area ensures you'll be in the center of everything and you'll never be at a loss of things to do. With new development happening right now, your new home could be waiting for you in the rolling hills of Southern California.
Of course, you'll want to be sure to hit up the major destinations. Take a picture with the Hollywood sign, look at all of the stars along the walk of fame, go shopping along Rodeo Drive, and, well, I could go on and on... Because of the entertainment industry, LA is one of the most creative places to live. There are art galleries and local art shows all over the city. Along gallery row, there is a monthly Art Walk event that locals love. There are almost too many great museums in Los Angeles. In fact, there are more museums per citizen in LA than in any other city in the world! Some highlights include the Los Angeles County Museum of Art, the Getty Center and the Museum of Contemporary Art. There is a museum on almost every topic, so go explore them all to find your favorite.
While you're at it, check out the amazing Aquarium of the Pacific where you can touch sting rays and watch playful otters splash around. You can head to the actual Pacific anytime you want where there are fewer sting rays and more people looking for the sun's rays. With sunny, warm weather year-round, you can take advantage of Los Angeles' great location any time you want! If you want a little taste of winter too, don't worry. The nearby mountains get dusted with snow every year. And, it's only a couple of hours drive to some great skiing for the more athletic folk. With so much going on and so many things to do and see, Los Angeles is great for families. The kids will love going to the beach, going to a live taping of a television show, spotting celebrities around town, and cheering for one of the city's excellent pro-sports teams like the Lakers or the Dodgers.
Did I mention the shopping? Any store you could dream of is right at your fingertips in Los Angeles from IKEA for home basics to Tiffany and Co. for beautiful jewelry, you'll find it all! Browse through the huge selection of new houses and condos on New Homes Source today and get moved to LA!
Share this article
Related Posts