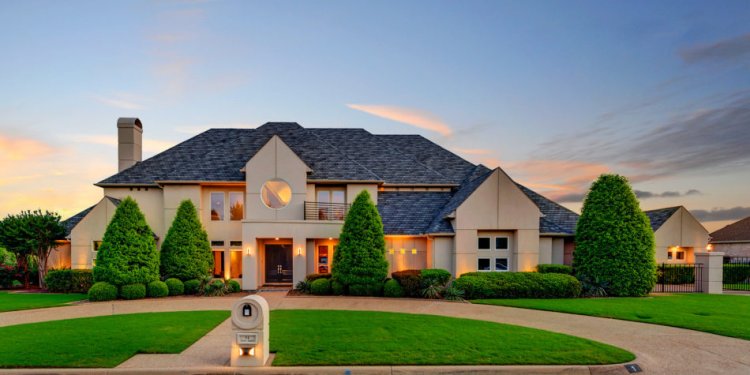 North Texas Homes for Sale
When most people look for North Texas real estate, they are focusing on northern eastern Texas, near the Dallas/Fort Worth Metroplex. The towns surrounding the Dallas/Fort Worth Metroplex offer the serenity and calm of country living within a short drive to the city. You can find a variety of properties, including farms, ranches, homes with large acreage, and even starter homes. There are also plenty of offerings within the urban areas, if you want to live in the city itself.
Important Information about the Area
North Texas real estate includes properties in twelve counties and cities and towns beyond just Arlington and Dallas/Forth Worth, such as Denton, Corinth, Frisco, Plano, McKinney and Keller. This area is the fourth largest metropolitan region in the U.S. and is steadily growing, both in business and population. This area has around 7 million people and has grown about 2 percent from 2011 to 2012. There are eighteen Fortune 500 companies in the area, and it boasts the sixth largest number of corporate headquarters in the country. The largest industries are health, financial, tourism, aviation and defense, logistics and transportation, telecommunication and information technology.
Area Attractions and Entertainment
North Texas offers many features for people looking into property and homes. Dallas and Fort Worth are major cities with all the offerings of urban development. There is nightlife, restaurants and entertainment, including opportunities for art, theater and other cultural attractions. Arlington is also a major urban area, and it is home to both the Dallas Cowboys and Texas Rangers. It is also home to the original Six Flags over Texas. The cities also offer parks, botanical gardens, a zoo, an aquarium, and more. However, the area also has beautiful countryside, including lakes, hiking trails, places to bike, hunting areas, and places to fish. You can enjoy the combination of city and country life in one area.
North Texas Real Estate
The vast area of North Texas offers every type of real estate you can think of. Whether you are looking to move your business to the Dallas/Fort Worth Metroplex, want to start a farm or ranch, find a nice country home, or move into your first starter home near the city, you can find the perfect situation for your family, needs, and budget. North Texas offers the stereotypical Texas charm alongside urban dwelling, allowing for everyone to find exactly what he or she is searching for. The cost of living is also fourteen percent below the national average, making it even more affordable to move into your home or business. You can also afford a higher standard of living while enjoying your new home.
North Texas real estate offers the perfect opportunity for singles, married couples, young people, small families, retirees, businesses, and everyone in between to find the perfect piece of property. If you work in the Dallas/Fort Worth area, you do not have to feel confined to living in the city. There is plenty of opportunity to find homes outside the city that do not have a far commute. Use our search tool below to see if you can find your ideal property.
Share this article
Related Posts