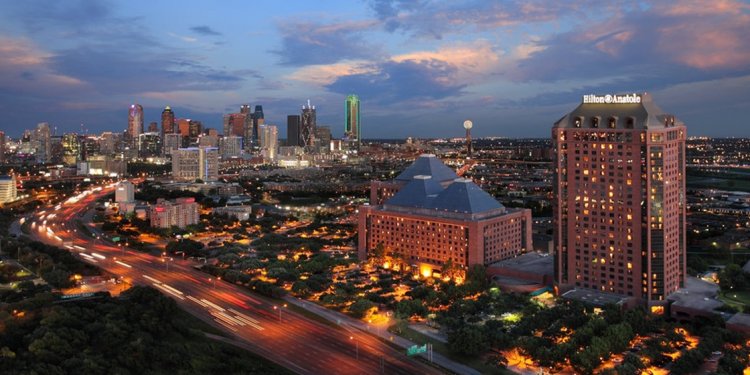 Address in Dallas Texas
Located in the Southwestern Medical District in the heart of Dallas, Children's Medical Center Dallas is home to the only academic healthcare system in North Texas that is dedicated exclusively to the comprehensive care of children from birth to age 18. Children's Health is one of the top pediatric hospitals in the country and the fifth largest healthcare provider in the nation.
The Dallas campus, like all of our locations, has been built with patients and visitors in mind. In addition to care tailored especially for children, it offers families and visitors the services and support they need. The campus includes the tranquil Haggerty Chapel, a cafeteria with multiple dining options, family resource libraries, a coffee shop, ATMs and a full-service gift shop. Services such as child life, guest relations, pastoral care and social work help families cope with the issues and concerns that come with having a child in the hospital.
A new front entrance at Children's Medical Center Dallas makes it easier than ever for patients to access our state-of-the-art pediatric care. The covered four-lane driveway off Medical District Drive leads guests directly to the front doorstep of the hospital, only a few steps away from the admitting area. The campus includes:
487 beds
334 pediatric
24 medical/surgical
65 critical care
36 NICU
12-bed psych unit
more than 50 outpatient specialty centers
state-of-the-art emergency center
At Children's Medical Center Dallas, we receive more than 360, 000 patient visits each year ranging from simple eye exams to specialized treatment in areas such as heart disease, hematology-oncology, organ transplantation and cystic fibrosis. Licensed for 487 beds, the inpatient portion of our hospital provides patients and families with comfort and conveniences during their stay. All rooms include a place for a family member to spend the night with a child.
The hospital has four specialized critical care units, including a neonatal ICU. The main campus also is home to the first designated Level I trauma center for pediatrics in Texas, demonstrating our commitment to the highest level of care for children as well as our dedication to research, advocacy and education.
Share this article
Related Posts