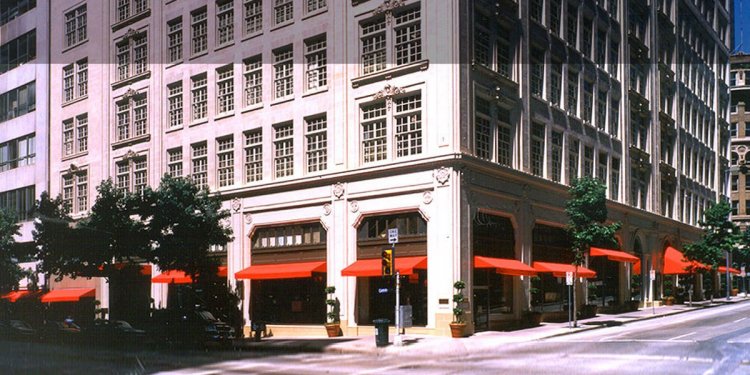 Address in Dallas TX
Today, President Obama addressed the families of the fallen and the Dallas community to honor the five police officers who died in the line of service last Thursday. Watch his remarks:
Here are a few key moments from his address.
On the exemplary lives of the five fallen officers:
"These men & their families shared a commitment to something larger than themselves." —@POTUS at the #DallasMemorial
— The White House (@WhiteHouse) "The reward comes in knowing that our entire way of life in America depends on the rule of law; that the maintenance of that law is a hard and daily labor; that in this country, we don't have soldiers in the streets or militias setting the rules; instead, we have public servants – police officers – like the men who were taken away from us."
On the police department and community of Dallas:
— The White House (@WhiteHouse) "I see what's possible when we recognize that we are all one American family, all deserving of equal treatment and respect. That's the America that I know."
On whether the divides of race can be bridged:
— The White House (@WhiteHouse) "I'm here to say we must reject such despair. I'm here to insist that we are not as divided as we seem. I know that because I know America. I know how far we've come against impossible odds. I know we'll make it because of what I've experienced in my own life, what I've seen of this country and its people as President. And I know it because of what we've seen here in Dallas – how all of you, out of great suffering, have shown us the meaning of perseverance, and character, and hope."
On the need to act on what we know about existing challenges in our society:
"We cannot simply turn away and dismiss those in peaceful protest as troublemakers" —@POTUS #DallasMemorial
— The White House (@WhiteHouse) "If we cannot even talk about these things – honestly and openly – not just in the comfort of our own circles, but with those who look different than us or bring a different perspective, then we will never break this dangerous cycle. So in the end, it is not about finding policies that work; it's about forging consensus; fighting cynicism; and finding the political will to make change.
On whether Americans can find the character to open our hearts to each other:
"With an open heart, we can learn to stand in each other's shoes." —@POTUS at the #DallasMemorial
— The White House (@WhiteHouse) "That's what we must pray for – each of us. A new heart. Not a heart of stone, but a heart open to the fears and hopes and challenges of our fellow citizens. That's what we've seen in Dallas these past few days. That's what we must sustain."
On our capacity to change:
— The White House (@WhiteHouse) "As we get older, we learn we don't always have control of things – not even a President does. But we do have control over how we respond to the world. We do have control over how we treat one another."
On the night of July 7, 2016, a lone gunman targeted the police in Dallas who were keeping people safe during a peaceful protest. At least eleven officers were shot, five were killed, and others were injured - including two civilians. As Dallas Mayor Mike Rawlings reported, the shooter died of a self-inflicted gunshot wound.
While in Warsaw, Poland for the NATO Summit, President Obama offered the following statement:
Attorney General Loretta Lynch made a statement on the attacks in Dallas.
We must continue working to build trust between communities and law enforcement. We must continue working to guarantee every person in this country equal justice under the law. We must take a hard look at the ease with which wrongdoers can get their hands on deadly weapons and the frequency with which they use them. We must reflect on the kind of country we want to build and the kind of society we want to pass on to our children.
Attorney General Loretta Lynch
As a mark of respect for the victims of the attack on police officers, the President has also issued a Presidential Proclamation ordering that flags will be flown at half-staff throughout the United States and its Territories and possessions until sunset, July 12, 2016.
Transcript of President Obama's statement:
With your understanding, I want to begin with a few words about the situation back in the United States, specifically the situation in Dallas, Texas.
My team has been keeping me updated throughout the morning of the evening in Dallas. I spoke this morning with Mayor Rawlings of Dallas to convey the deepest condolences of the American people. I told him that the federal government will provide whatever assistance Dallas may need as it deals with this tremendous tragedy.
We still don't know all the facts. What we do know is that there has been a vicious, calculated and despicable attack on law enforcement. Police in Dallas were on duty, doing their jobs, keeping people safe during peaceful protests. These law enforcement officers were targeted, and nearly a dozen officers were shot. Five were killed. Other officers and at least one civilian were wounded - some are in serious condition, and we are praying for their recovery.
As I told Mayor Rawlings, I believe that I speak for every single American when I say that we are horrified over these events, and that we stand united with the people and the police department in Dallas. According to police, there are multiple suspects. We will learn more, undoubtedly, about their twisted motivations. But let's be clear: There is no possible justification for these kinds of attacks or any violence against law enforcement. The FBI is already in touch with the Dallas police, and anyone involved in these senseless murders will be held fully accountable. Justice will be done.
I will have more to say about this as the facts become more clear. For now, let me just say that even as yesterday I spoke about our need to be concerned, as all Americans, about racial disparities in our criminal justice system, I also said yesterday that our police have an extraordinarily difficult job and the vast majority of them do their job in outstanding fashion. I also indicated the degree to which we need to be supportive of those officers who do their job each and every day, protecting us and protecting our communities.
Today is a wrenching reminder of the sacrifices that they make for us. We also know that when people are armed with powerful weapons, unfortunately it makes attacks like these more deadly and more tragic. And in the days ahead, we're going to have to consider those realities as well.
Share this article
Related Posts