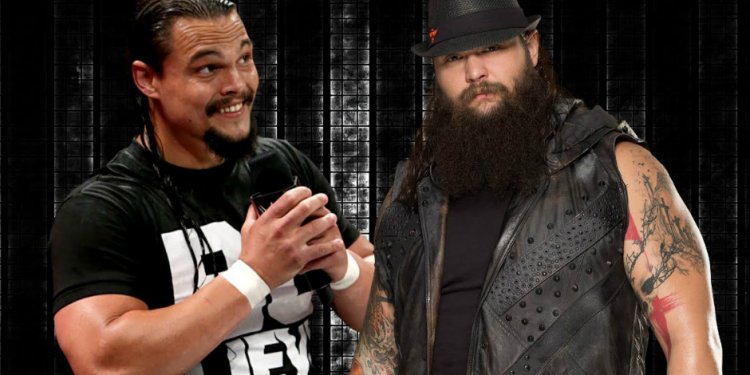 Bo Dallas Brothers
One half of the WWE SmackDown Live tag team champions, Bray Wyatt, was interviewed by WTOP's Chris "The Big Chee" Cichon this week to promote last night's SmackDown Live from Washington, DC. Below are some highlights from their conversation:
What it's been like fighting alongside his brothers in The Wyatt Family:
"You said it best, we've been doing this five or six years together as a unit, and coming from where we came from and seeing where we are at now is a real tribute to what we put into this, and who we are as individuals. I'm spreading the word, which got everybody's attention in the first place. People wanted to see more of us and it tells the tale of everything. What we've been through and what we're going to do next."
Being the SmackDown Tag Team Champions with Randy Orton:
"It's a cool thing, I don't - I always felt like we were the dominant team in the WWE but we just didn't go after the titles. New Day just broke a record, which is a huge honor, congratulations, but we ran through New Day before we got split up. We've always been the dominant ones here, now we just have to carry around these big heavy metal things around with us."
What was the idea behind forging a partnership with Randy Orton:
"When you look at me and Randy, whether you look at us as good guys and bad guys, me and Randy have so much similarities. We're similar type of people, and us joining forces makes us the strongest alliance. We won a Survivor Series match, we dominated this SmackDown Live Tag Team Championship. It's good to be the king and I think together we can rule the world. It's that type of situation."
If he'll ever Tag Team with his brother Bo Dallas:
"Whatever man. I can't read the future. It would be an honor to stand side by side with him like we used to. There are a lot of guys I could see standing with over the years. Big Show has a beautiful beard right now, I've been thinking about recruiting him. What could be better than just having a giant on the leash?"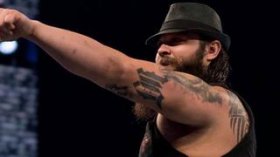 What it was like to feud with John Cena:
"John Cena is the man here. He's the Hulk Hogan of our era. I'm not done with John, I'll run into John again. But John, it was a cool way to bring out - but it was also extremely dissatisfying the way I ended it. If you defeat John, you become the man, you become the one everyone is looking out for. Not that everyone is already, but there's still unfinished business there."
Share this article
Related Posts