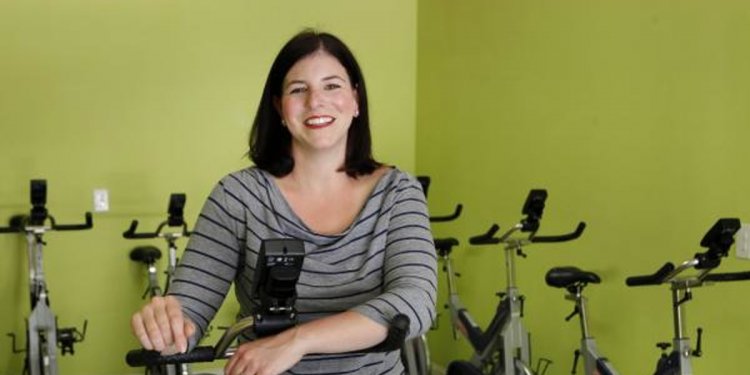 Buy and sell Dallas
When Mallory Mansour Cislo was looking to buy bikes for her five children recently, she didn't head to the mall, Target or a sporting goods store.
The Dallas mom instead turned to "Lake Highlands Area — Items for Sale and for Free, " a private garage sale group on Facebook. She spent about $250 to buy five bikes on the site.
In fact, Cislo, a personal trainer and owner of Positively Fit Lake Highlands, also managed to snag six well-used spin bikes through the site. Both purchases saved her hundreds of dollars.
"I've had great experiences with buying, " Cislo said.
Forget garage sales or even Craigslist and eBay. These days, shoppers like Cislo are turning to online garage and yard sales groups on Facebook to snag deals and sell unwanted items.
Instead of selling used furniture, clothes and other household items on driveways, consumers are posting pictures of such stuff on Facebook groups that market to neighbors and friends. The groups are free for users.
And the explosion of these Facebook yard sales sites is changing the way some consumers are shopping.
Even before she steps inside a mall or store, Felicia Cullen, a stay-at-home mom from Princeton, will browse the McKinney, Allen, Frisco, Plano Treasure Exchange Facebook group. Cullen, who recently moved to a bigger home, plans to buy much of her new furniture off the Facebook site.
"Being a stay-at-home mom pushed me to look for more deals and cheaper items, " Cullen said. "I turn to these sites first."
Selling and buying on Facebook is not an entirely new concept. Many small businesses have Facebook stores to sell their wares and products. Craigslist pioneered the growth of online classified ads, while eBay and other selling platforms have long offered a way for consumers to buy and sell used items.
But the online garage and yard sales on Facebook are growing in North Texas and across the country because these groups are based on personal or social networks, such as communities or PTA organizations. Most of the sites are closed or private groups, which means members must ask to join or be invited.
'Safer and local'
From Oak Cliff to East Dallas to Frisco, there are Facebook garage sales groups for nearly all communities in North Texas. Many of them appeal to women and moms.
While Facebook does not track the number of such groups, a spokeswoman said the social network is aware that they are becoming a popular vehicle for commerce.
Allen resident Casey Beruete created one of the largest online yard sale groups in the region. McKinney, Allen, Frisco, Plano Treasure Exchange has more than 14, 000 members.
See also:
Share this article
Related Posts