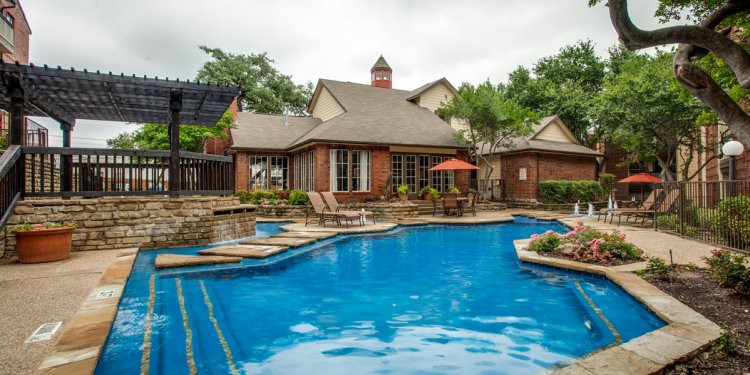 Places to Rent in Dallas TX
Dallas is an exciting city with an extensive collection of neighborhoods that all have their own local offerings and personalities. A majority of Dallas apartments enjoy close proximity to the city's range of functional and historic districts, as well as a plethora of entertainment. From the City Center to the Farmers Market, Main Street to the West End this city has enough amenities and activities to keep life interesting. Live close to signature Tex-Mex cuisine, the Dallas Zoo, the Museum of National History, and cheer on the wildly popular Dallas Cowboys and Mavericks. When you're living in Dallas, you're home.
Dallas Apartments and Cost of Living
Even though you're living in a big city, apartments in Dallas tend to provide everything you need without emptying your wallet. Coming in slightly below the national average for cost of living, rent in Dallas ranges from pricey in the City Center to way affordable on the outskirts of town. If living close to nightlife in a highly-urbanized area is what you want, look to Downtown and the surrounding neighborhoods where you'll find more expensive rent and a much larger range of activities. If you're trying to save money and enjoy some more quiet space, suburbs like Far North Dallas or South Dallas sometimes have apartments for nearly half the price of the inner city.
Apartments in Dallas Work and Study
Dallas is a hub for high-tech companies and has earned the nickname of "Silicon Prairie" because of the high concentration businesses sitting just north of the city in the Telecom Corridor. For residents who are not as technologically savvy, Dallas also offers many service and retail jobs, as the city's shopping strips and convention centers bring in travelers from all over the world and promote a very healthy tourism industry.
Dallas is also a great place to earn a higher education degree. Thousands of students live in Dallas apartments while they attend classes at the Art Institute of Dallas, Southern Methodist University, University of Texas Southwestern Medical Center and other local colleges.
Share this article
Related Posts