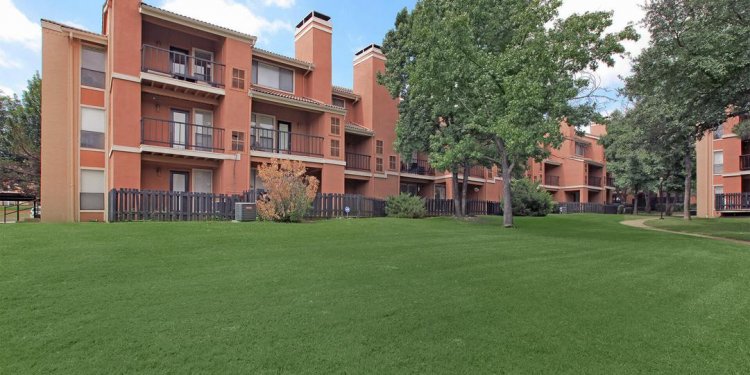 Townhomes for Rent Las Colinas TX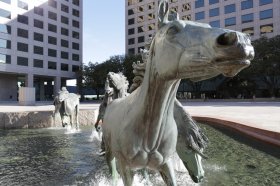 A neighborhood within Irving, a suburb of Dallas, Texas, Las Colinas has a reputation as a business center within the community as well as a high-end locale with numerous accommodations for residents and visitors alike. Public art displays, incredible landscaping, g and features such as canals complete with gondola rides make this one of the more beautiful locales in the Dallas area. Located within minutes of the DFW Airport as well as both Dallas and Fort Worth, Las Colinas' prime location suits those who want to stay connected to the hustle and bustle of city life while enjoying suburban comforts. A 20-minute drive to the east takes travelers straight to the heart of Downtown Dallas, while a 30-minute drive westward takes you straight into Downtown Fort Worth.
Schools in Las Colinas
School data provided by GreatSchools
Restaurants & Nightlife
From casual eateries to high-end gourmet establishments, something can be found to suit every taste when it comes to dining in Las Colinas. The majority of restaurants can be found in and around the neighborhood's many shopping centers, such as The Shores at Las Colinas and Las Colinas Village. Nightlife options in Las Colinas cater to the modern, chic crowd, though proximity to the city as well as the rest of the Irving area broadens the available nightlife options for those seeking something a bit different. Foodies can begin their culinary journey through Las Colinas at Blue Ginger Thai Cafe, a trendy joint with modernized takes on traditional Thai dishes. Try the roasted duck drunken master, served with traditional drunken master noodles and succulently roasted duck. For fine Italian cuisine, a trip to i Fratelli Ristorante & Wine Bar provides diners with more than enough to whet their appetites. The authentic menu features dishes such as spicy shrimp diablo with cayenne-spiked Alfredo sauce over bowtie pasta. For dessert, sample the lemoncello mascarpone cake and a glass of one of their many incredible dessert wines. Those who love Greek cuisine can head to Andalous Mediterranean Grill for a sampling of traditional fare. The stuffed mushrooms come filled to the brim with tart feta, black olives and spinach. The tender lamb kebob comes spiced up with red pepper flakes, bell pepper and a heaping helping of onions. Foodies should be sure not to overlook the fresh, flaky pita as they dig into this authentic Mediterranean dish. Las Colinas hosts live music at area bars and clubs. Those who like their music with a bit of a twang should be sure to stop at The Ranch for some of the best country music in Texas. The locals favor spots such as Champps sports bar for an evening out to watch the big game, though the existence of so many restaurants open late makes it easy for every individual to find a favorite spot to relax. The Loft Bar at NYLO makes for a chic, upscale evening out, while Bar 19 makes for a scenic spot to shoot pool or relax with friends.
History & Culture
Officially founded in 1972, Las Colinas is relatively young compared to other neighboring communities. One of the first planned communities in the country, it grew steadily over the next decade. The 1980s saw a surge of large companies and businesses into the Las Colinas area. It remains one of the primary hubs for commerce in the Dallas-Fort Worth area. At the Mustangs of Las Colinas Museum, visitors can learn more about the iconic sculpture located in Williams Square. Art enthusiasts and practicing artists can find a vibrant community in the area, from art classes to shows performed by the Las Colinas Symphony Orchestra. One of the hottest events of the year, Canal Fest provides visitors free admission and features great food, shopping and exhibitions along Las Colinas' beautiful waterway.
Transportation
Most residents will require the use of a car to get around the neighborhood, but public transportation options abound as well. Las Colinas Area Personal Transit (APT) System serves the urban center free of charge for easy navigation around the system. Las Colinas also offers access to the DART rail system that serves Dallas. From the DART rail, travelers can reach various areas of Dallas, including downtown as well as other neighboring communities, such as Denton. Those seeking a cab can call one of the many companies that serve the area or make use of the Uber ridesharing service. Those with cars can find plenty of conveniences in the area, as the public has easy access to free public lots. Additionally, the private parking garages at some of the area businesses may be open for public use during special events. The area also provides easy access to numerous highways and interstates. Compared to others similar neighborhoods in the Dallas and Fort Worth area, Las Colinas has above average walkability and this can be of great benefit to locals who prefer to travel on foot. Despite the lack of bike lanes, cyclists can ride safely through the area, and many residents choose to commute in this fashion.
Cost
Though a part of the Irving area, Las Colinas does present a higher cost of living than the surrounding neighborhoods. Travel via the DART system to areas such as Dallas will cost $5, though regular commuters and travelers can purchase weekly and monthly passes to reduce the cost. The average monthly rent for a one-bedroom apartment comes in at around $1, 000. As for a beer at a local bar, expect to pay $4 unless you catch a game day special or arrive at happy hour. Las Colinas tends to be on par with the cost of gas in other Dallas neighborhoods, at about 13 percent below the national average, which comes in handy for those who prefer to use their car as the primary means of transportation.
Shopping
Major spots for shopping within Las Colinas include MacArthur Park and Las Colinas Village. For upscale shopping, Neiman Marcus represents a safe bet. Bargain hunters also find several consignment stores with great designer merchandise. A number of smaller boutiques and shops serve Las Colinas. The neighborhood contains grocery stores such as Tom Thumb, Albertsons and Aldi. Ethnic food stores include an Indian Food & Grocery. Though Las Colinas doesn't host its own farmers market, drive north to the Coppell Farmers Market to find fresh fruits and vegetables from January until mid-November. Summers in Texas can get pretty hot, so those looking to beat the heat should stop by Viviona Swimwear to check out this stylish collection of unique designer swimwear. From one-piece suits to bikinis and cover-ups, shoppers find plenty of great swimwear whether they intend to hit up the pool at a nearby luxury hotel or if they find themselves on the shores of a recreational lake. Elm Fork Shooting Sports, just east of Bird's Fort Trail Park, has everything for your shooting sports needs. Two pro shops have firearms, ammunition, archery equipment and trap shoot accessories. Several ranges allow you to perfect your aim, including a 100-yard rifle range, two sporting clay courses, trap shoot ranges and a private tactical bay for training purposes.
Share this article
Related Posts