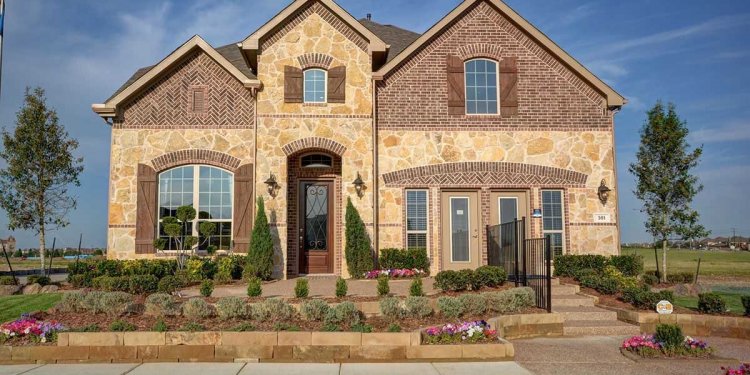 New Homes in Plano, TX
Murphy is among the best small towns in the United States. The city is part of suburban Dallas, which is at a driving distance of around 20 miles from Murphy. So in spite of the small town that Murphy is, its residents enjoy a very good quality of life thanks to its proximity to downtown Dallas.
As is characteristic of any small town, Murphy too has its share of unique eating and shopping venues. For starters, you can learn a thing or two about the different varieties of tobacco and the ways to enjoy them at the En Fuego Tobacco Shop. For household necessities, there is Lowe's and the Wal-Mart Supercenter. If you have an inclination towards gardening, the Classic Gardens & Landscape Co will surely interest you with its beautiful nursery in Wylie. For buying some fresh groceries and veggies, there's no better option than Sprouts Farmers Market.
Businesses in Murphy have the friendliness that is typical of small and close-knit towns. In the mood for some simple and fresh food? If so, then just head over to Elke's Market Café, which is a family-owned place that serves some very good sandwiches. Murphy also has a variety to its cuisine and this can be experienced at Yanni's Greek Café and Niki's Italian Bistro. City slickers who are used to food from Quiznos and Subway will love what Firehouse Subs has to offer. And yes, you can rely on Murphy's very popular Smoothie Factory to fulfill all your sugar cravings with its gluten-free range of smoothies!
Parents have very little to worry about their children's education in Murphy, as the town boasts a healthy mix of public and private schools. Leisure and personal care options also abound for adults and kids alike in this town. Ladies can grab their café latte from the local Starbucks, while getting themselves a quick makeover at the Asian Salon or a pedicure at the Azura Nail Spa. Alternatively, a session at either Massage Envy or Facelogic is sure to do you a world of good.
Performance Bicycle is a place quite popular with Murphyians for the range of biking and sporting goods it offers. Yet another way to keep you fit and peppy is to join 24 Hours Fitness Super Sport, which has all the fitness facilities one could possibly want. Enjoy some tasty chicken wings at the Foxiis Grills Sports Bar.
Murphy was named in Money's List of America's Best Small Towns and it's not hard to see why. You too can be part of this wonderful town with help from New Home Source. New Home Source includes comprehensive information on a range of residential options that Murphy offers and you can further narrow down your preferences with regards to the neighborhood, amenities or leisure opportunities.
Share this article
Related Posts