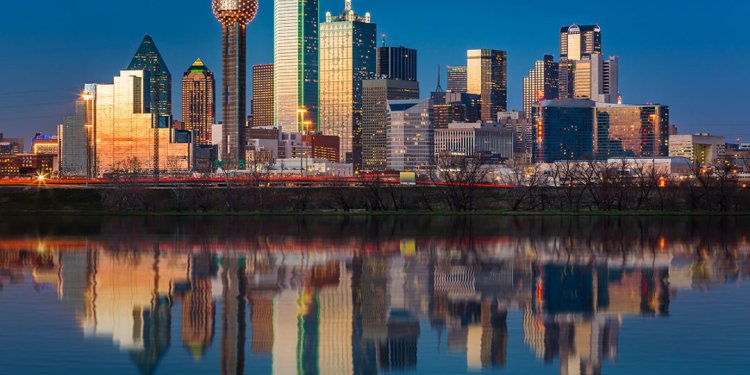 Dallas Texas Real Estate market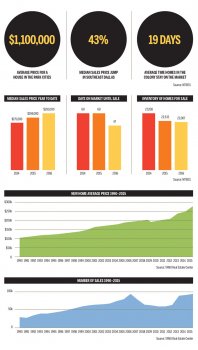 Great news, everybody. The white-hot Dallas-area real estate market is even hotter than ever. Again!
Pick your data point, and you'll see proof. Prices? Dallas is beating most of the country there. In the first month of this year, the Dallas area ranked No. 3 nationally for home price gains, trailing only Denver and San Francisco, but easily besting Houston and New York, according to CoreLogic. And real estate tracking firm Zillow Group says prices in the Dallas area will continue to climb in 2016, increasing 5.5 percent.
That gain will be on top of the 14.2 percent price spike across the Dallas area last year. Several communities saw even bigger gains than that—up 22 percent in The Colony, 23 percent in Richardson, and 29 percent in southeast Dallas.
How about construction? That's hot, too. Hammering on nearly 30, 000 new homes is expected to start here this year. That will make Dallas the No. 1 area in the country for single-family home construction, beating out longtime leader Houston. (Who doesn't like beating Houston?)
And what about the economic fundamentals that drive the housing market? Those data points are hot, too. Dallas' unemployment rate is less than 4 percent, a level many economists consider "full employment." The area has been adding about 100, 000 jobs annually. And more employers are headed this way. In Plano, Toyota North America is building a 2-million-square-foot campus on a 100-acre site while Liberty Mutual Insurance and JPMorgan Chase are coming to the $3 billion Legacy West development. In Richardson, State Farm and Raytheon are setting up in the $1.5 billion CityLine development. In Westlake, Charles Schwab Corporation is building a campus. In Southlake, TD Ameritrade is doing the same.
Taken together, that all suggests 2016 will be another record year for Dallas real estate. This very magazine declared 2015 to be "The Hottest Dallas Real Estate Market Ever!" But 2016 will require more exclamation marks.
Now, there are some caveats. The growth in this area's housing market has been so fast and so furious that it threatens to fundamentally change the market. Developers are struggling to keep pace with the surging demand. Buyers are struggling to afford the higher new prices that come when surging demand meets lack of supply. Cities are battling to keep their character amid the pressure to add more residents more quickly and to develop new, denser forms of housing. Or, as Jim Gaines, chief economist at the Texas A&M Real Estate Center, puts it, "Dallas is bumping into the physical and fiscal limits of expansion."
From Midlothian in the south to Celina in the north, from Weatherford in the west to Terrell in the east, developers will start building nearly 30, 000 new single-family homes this year, if current trends hold. In such an expansive area, there are more than enough vacant plots of land on which to put those homes.
Share this article
Related Posts