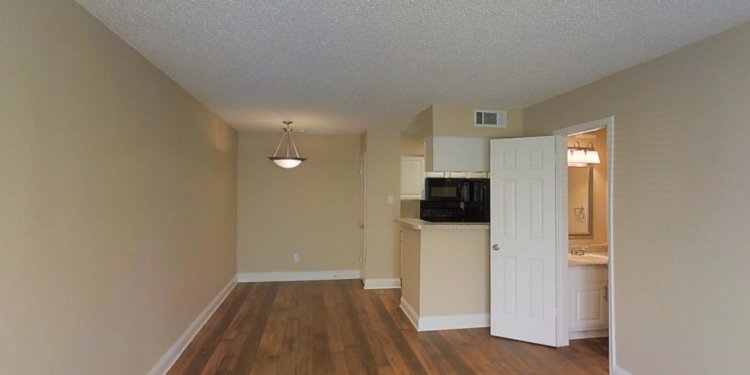 Rental homes in Addison TX
If you're looking for an apartment in a fun, upscale community known for its exceptional shopping and dining venues, then you'll love the town of Addison.
Addison apartments are located about 14 miles north of Dallas and are bordered by the affluent communities of Bent Tree to the north, Carrollton to the east and Preston Hollow to the south. Addison has big city charm in a small package. The town itself spans all of 4 square miles (roughly bounded by Belt Line Road, Marsh Lane, the Addison Airport and Preston Road) and yet it is home to some 22 hotels, 170 restaurants and headquarters to Pizza Hut, Comp USA, Mary Kay Cosmetics and MBNA Information Services.
When you rent an apartment in Addison, you're always near beautifully maintained greenspaces. In fact, Addison has 118 parks that are meticulously landscaped and uniquely themed. Many of the community's parks contain sculptures and artistically designed benches and bridges. Moreover, the town is so enamored of its attractive parks that they are frequently the site of meetings and community events. Addison Circle Park - a 10-acre special events site with water features, electricity and lighting - is host to the annual Independence Day celebration called Kaboom Town!Addison apartments are in the heart of great dining and shopping. Authentic Mexican food aficionados add Cantina Laredo to their top 10 list of anytime restaurants. With specialties like rib-eye basted with a Cascabel marinade and grilled steak topped with bacon-wrapped shrimp, filled with oaxaca cheese and jalapenos, Cantina Laredo is a crowd pleaser. For an evening out, try the Mercy Wine Bar, offering Tranquility by the Glass. The bar has earned the Wine Spectator Award of Excellence four times. As the name implies, The Galleria Dallas is an upscale shopping mall featuring over 200 shops, boutiques and jewellers. It is anchored by Nordstrom and Saks Fifth Avenue, and has a year-round ice skating rink and play area.
Share this article
Related Posts