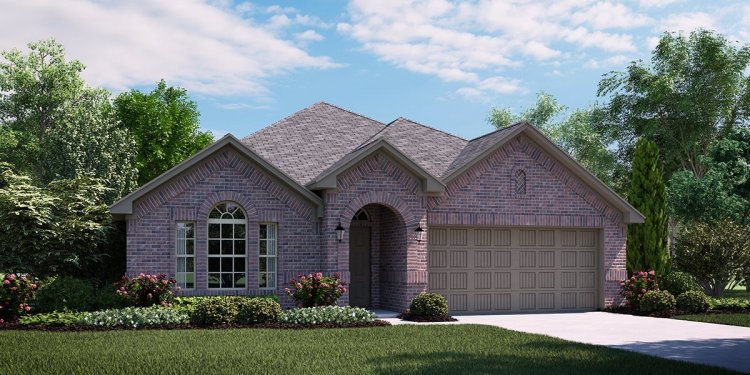 New construction Homes in McKinney TX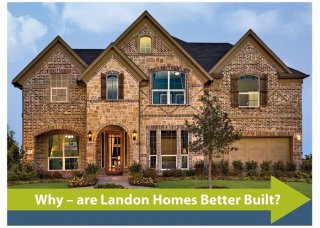 We're one of DFW's Top 20 Builders, a home-town company with national experience.
2″ x 6″ Exterior Wall Construction
DOW Styrofoam ™ structural Insulated Sheathing
Insulated Corners
Vinyl Low E Tinted Glass Windows
16 SEER HVAC System
Fortiflash ® Waterproof Membrane around windows
80% AFUE Gas Furnace
Third Party Inspection of Every Home
ENERGY STAR ® Appliances
Programmable Thermostat

R-22 Exterior Wall Insulation System
Insulation Sealing System
R-45 Blown Fiberglass Ceiling Insulation in Attic
Tech-Shield Radiant Heat Barrier
Tankless Water Heater
High Performance MOEN ® Faucets
4″ F100 Media Filters for A/C System
ICAT Can Lights
PEX Plumbing
Dougie's Place (Ask Us!)
The Anderson Family – Villages at Lakeview
"We never imagined that our new Landon home, 1166 square feet larger than our old home,
would have a lower electric bill."
The Bateman Family – Austin Ridge at Lonestar Ranch
"We just paid our first electric bill with a smile.
This home is the most efficient we have ever lived in!"
The Davis Family – Villages at Willow Bay
"We've been in our home a year, in the coldest winter and hottest summer
– we're still surprised by the low energy bill!"
The Harrison Family – Villages at Lakeview
"Purchasing a home from Landon Homes has been a privilege for us.
Landon Homes delivered our home on time and the quality of the construction
and finish work is excellent."
The Price Family – Villages at Lakeview
"Our experience with the Landon Homes team was extraordinary."
Better Built-Homes isn't just a catchy phrase for us, it's our pledge.
As a premier home builder in Texas, Landon Homes, constructs Better Built Homes that provide energy efficiency 24 hours a day, 7 days a week.
While we at Landon Homes, an award-winning Texas home builder, have decades of expertise and a strong commitment to building better homes, we're small enough to have a very personal and passionate interest in every home we build, whether it's new homes in McKinney TX, Frisco TX, Little Elm TX, or Plano TX.
How do we put our favorite words into action? It starts with continuously exploring new construction materials and techniques to incorporate into our homes. Then, we call upon professional partners, from architects to engineers to energy consultants, to help us design more efficient and livable spaces.
With so many shades of "green" home building around, we like to say we're staying True Blue to our mission: building better homes that deliver the best possible value. That, of course, includes many water conservation, energy efficiency, and other features that you'll see.
Landon Homes understands the importance of saving energy costs and being good stewards of the environment, and we know your perfect home will be so much more than just "green." It must be the perfect combination of space, function, location, price and community, where you will want to build your new home in North Dallas. When you walk in a room you can enjoy the space and know that it's efficient to operate. When the monthly bills come in, you're happy to see that the features that we gave you at no extra cost are really paying for themselves month after month! It will become not just a place to hang your hat, but your heart.
With the unique 2″ x 6″ exterior wall construction process, superb heat-reducing windows, exceptional attic insulation ratings and tech-shield radiant barriers, Landon Homes provides the homebuyer with all of these energy saving components and much more at no extra cost!
Now that you know the inside story of our unique 24/7 Energy Efficient standards, imagine the feeling that you'll have when you own a Landon Home!
Share this article
Related Posts